A Guide to Edible Cannabis: Chocolate, Gummies, and More!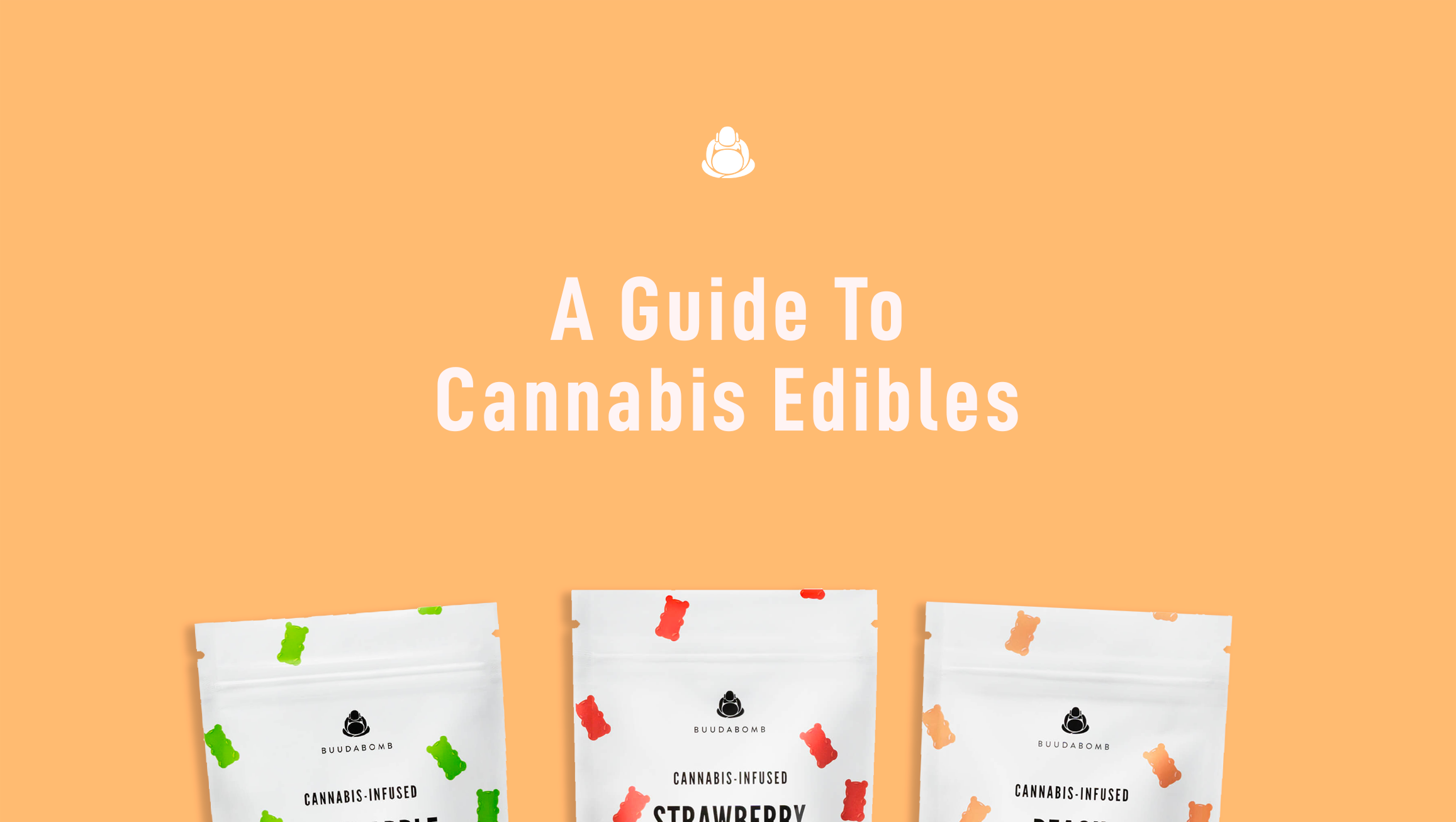 If you're looking for a delicious and discreet way to enjoy cannabis, then edible cannabis might be just what you're looking for! In this guide, we'll discuss the different types of edible cannabis available, including chocolate edibles. We'll also provide tips on dosage and why you should never make your own edibles at home. Edible cannabinoids are a great way to enjoy the benefits of cannabis without having to smoke it. So let's get started!
Types of Edible Cannabis Products on the Market
There are many different types of edible cannabis available on the market today. We'll dive into some of the most popular edibles here.
Chocolate Edibles
Chocolate edibles are one of the most popular choices, as they offer a delicious and discreet way to consume cannabis. Whether you are a new cannabis user or experienced, dosage is always the key when it comes to edibles. For newer users, start with a low dose and increase gradually until you find the perfect amount for you. Buuda Bomb cannabis edibles have 300mg in a bar of chocolate with 15 squares. One of these is 20 mg which should have a new user feeling like a smiling cloud. For more frequent users taking 2-3 pieces of chocolate will put you right where you like.
Other popular edible cannabis products include gummies, brownies, cookies, and cakes. These rely on how long it takes to digest the edible for it to start kicking in and gradually building in intensity. With chocolates you have the option of chewing it up and swallowing it to wait for the onset, or melting it in your mouth to get the THC into your system quicker.
Cannabis Gummies
Cannabis gummies are a popular edible choice because they offer a fun and playful way to consume cannabis while being delicious and discreet. Buuda Bomb gummies come in varying doses 10mg, 25mg, and 50mg depending on how far up in the clouds you want to get. Packages of gummies come in packs of 10. Because of the variety of dose options, these gummies are the perfect choice for users new to edible cannabis products. You can easily start with one of the lower doses and judging how you feel in 45 minutes, take another if it feels right.
Cannabis Baked Goods
Cannabis-infused baked goods are another popular edible choice. Brownies and cookies are a classic option, but you can also find cannabis cakes and other creative creations. Most of these are made at home with questionable dosing and usually don't taste very good. Once legalized cannabis became common this type of marijuana edible started to lose popularity.
Smoking v. Consuming Cannabis
Smoking
When cannabis is smoked, the THC gets absorbed through the lungs and enters the bloodstream directly, so you feel it quicker. Unlike edibles, you are getting more than just THC when you smoke since you are inhaling burning plants. The effects of smoking cannabis typically last for two to three hours.
Smoking cannabis is fun, but has some major drawbacks. When you smoke, people know you smoked. They can smell natures perfume on you. And whenever you burn and smoke anything, whether it's weed or just grass, you are inhaling toxic fumes. With our Buudabomb edibles, the only thing you have to worry about is which flavours you want.
Edibles
Cannabis or edible cannabinoids are much more potent than smoking cannabis. Edible cannabinoids aka edibles are absorbed through the digestive system and metabolized by the liver, which results in a delayed onset of happy times. These delightful effects of edibles can last anywhere from four to six hours. The advantage of edible cannabis products is that you can buy them in more exact dosing so you can choose your experience and control how much THC you are ingesting.
Why You Should Never Make Your Own Edibles at Home
While edible cannabinoids are a great way to enjoy the benefits of cannabis, we recommend that you never make your own edibles at home from scratch. To be honest there are just too many variables that go into getting it right, let alone for it to turn out yummy. Unless you want to do complex math calculations, you'll never really know if what comes out of the oven is going to be strong or weak or do anything at all. Consuming weed should be fun, not a freaking project.
This is why we are here. We'll do the work, so you can have the fun.
Get an Amazing, Consistent Edibles Experience
Buudabomb has a wide variety of cannabis edibles from gummies to chocolates. All of our products are precisely dosed so that you know you are getting a consistent effect every time. Don't leave anything to chance, get the best edibles products on the market. Available to ship anywhere in Canada. If you are looking for Toronto edibles, Vancouver edibles, Ottowa edibles, Winnipeg edibles, Calgary edibles or edibles to be shipped anywhere in Canada we have what you need.
We make handmade edibles that are tasty, organic, and infused with just the right amount of THC.
OUR MISSION IS CLEAR:
Provide our community with a thoughtful experience through amazing customer service

Make cannabis-infused products out of the highest quality organic ingredients available

From a trustworthy brand that doesn't compromise on taste

Promote proper Cannabis use for a more thoughtful lifestyle
Want to find out more? Check our posts on:
Ready for another article?