Everything You Need to Know About How Long the Effects of Cannabis Edibles Last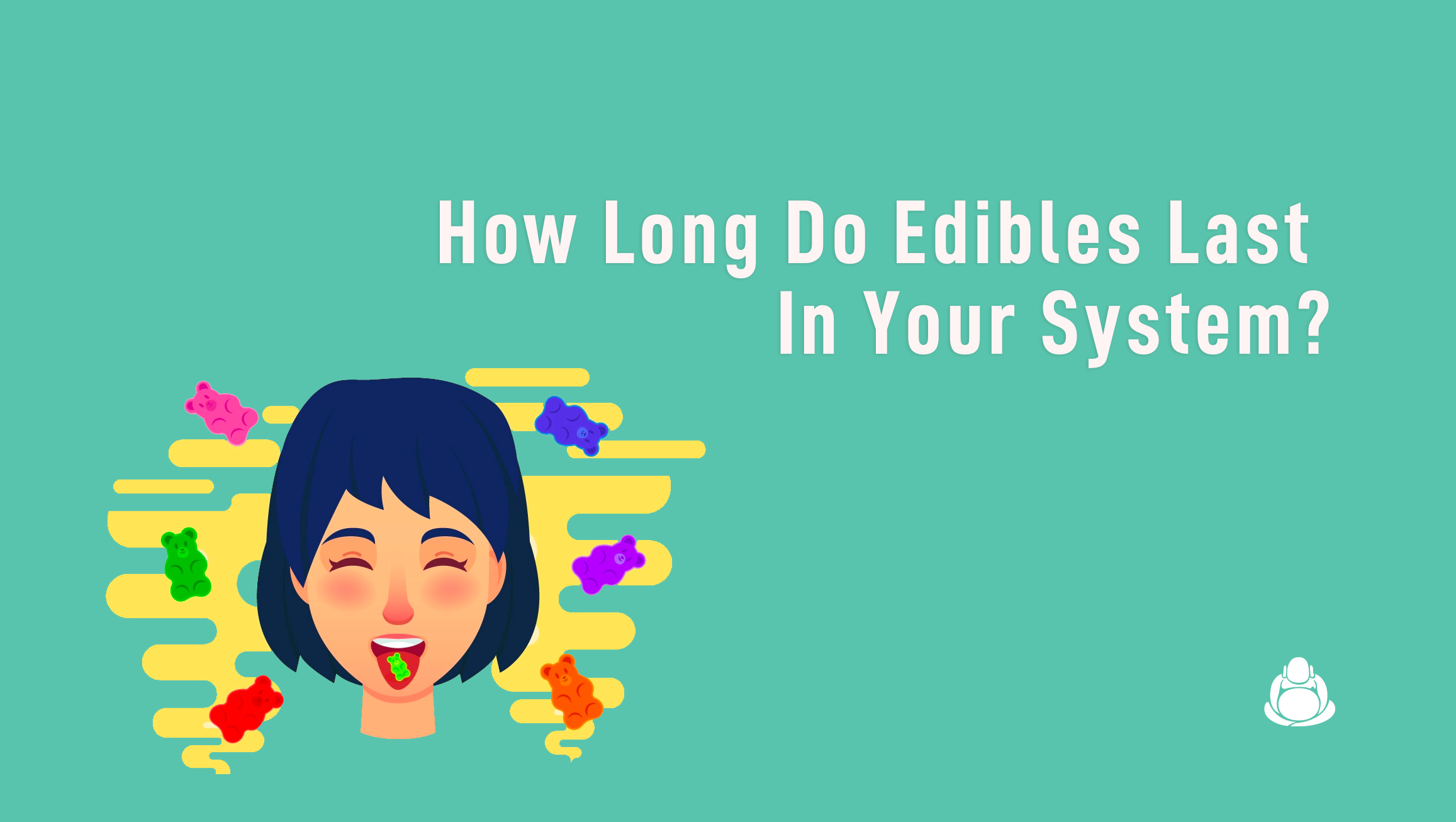 If you are like most people, you probably have a lot of questions about cannabis edibles.
How long do edibles last? What are the effects? What is the average dose? In this article, we will answer all of your questions and give you some tips on how to get the most out of your cannabis edibles!
How long edible cannabis lasts depends on a few different factors
Edibles typically last for 4-6 hours, but it can vary, let's dive into the reasons.
How much you have eaten
If you have eaten a small amount, the effects will usually wear off later than if you have eaten a large amount. It's kind of like drinking alcohol, if you drink on an empty stomach you're likely to feel the effects quicker than if you drink on a full stomach.
Your metabolism
If you have a fast metabolism, the edibles will usually wear off faster than if you have a slow metabolism.
The type of edible
Different edibles can have different effects. For example, gummies or chocolate bars might last a little longer than baked goods like cookies or brownies. Since gummies and chocolates are precisely dosed you will know what to expect. Baked goods are a wild card since someone just guessed on dosing.
Your tolerance
If you have a high tolerance, the edibles will usually last longer than if you have a low tolerance. If you smoke or use edible cannabis regularly then you will likely have a high tolerance and will probably need to take more edibles to get the full effect. If you don't have much experience with cannabis you should start with a low dose to see how it affects you.
Effects can vary based on how people react
The effects of cannabis edibles can be very different from person to person. Some people feel relaxed and happy, while others may feel anxious or paranoid. It is important to start with a small dose and see how you react before eating more.
Everyone has a different tolerance level. It is also important to remember that it can take up to two hours for the effects of an edible to kick in, so don't be tempted to eat more if you don't feel anything right away.
How to get the most out of your cannabis edibles
If you want to get the most out of your cannabis edibles, there are a few things you can do.
Make sure you are eating on an empty stomach
You will get the most intense effects from eating on an empty stomach because you don't have any food in your system to absorb the THC.
So if you're eating cannabis products on an empty stomach, it is important to start with a low dose and see how you react. You can always eat more if you need to, but it is very difficult to reduce the effects once they have started.
Avoid drinking alcohol while you are taking edibles
Alcohol can intensify the effects of THC and make you feel more intoxicated than you would if you were just taking edibles.
Don't take more than one dose at a time
It is important to remember that it takes a while for the effects of an edible to kick in. A delayed effect is normal. If you take too much, you may end up feeling overwhelmed.
Enjoy the experience
Take some time to relax and enjoy the experience. Most users love the effects and feel amazing.
Drink some water
And finally, don't forget to hydrate! Drinking plenty of water will help to prevent any unwanted side effects and will help you to feel your best.
How is smoking or vaping cannabis different than eating cannabis?
Smoking cannabis is different than eating cannabis in a few ways.
Effects of smoking can be quick
Smoking cannabis takes effect almost immediately while it can take up to two hours for the effects of an edible to kick in.
Shorter Duration
The effects of smoking cannabis usually last for a shorter period of time than the effects of an edible.
Smoking has more side effects
Smoking cannabis is more likely to cause side effects like anxiety and paranoia than eating cannabis. So, if you are looking for a more relaxed experience, we recommend trying an edible instead of smoking cannabis. An edible high can be relaxing and more controlled unlike smoking or vaping.
Smoking Smells
Smoking cannabis can smell up your clothes, your room, even your whole house. The quickest way to get labeled a stoner is to walk around always smelling like weed. You can get a better high from eating THC gummies or chocolates without any residual smell.
Practical Considerations
Since you know the exact dosing of edibles you can control the experience more. This is helpful for people with chronic pain, a sensitive digestive system, health conditions, or someone who wants to use edibles for the first time.
How much THC content should be in my edibles?
The THC levels you'll want in your edibles will depend on a few different factors, including your tolerance, the type of cannabis you are using, and how much you have eaten. If you are new to cannabis, we recommend starting with a low dose. The recommended dosage for beginners is one to three gummies or one chocolate.
For more occasional cannabis users, the recommended dosage is four to six gummies or two to three chocolates.
Get the best edibles
Buuda Bomb has a wide variety of cannabis edibles from gummies to chocolates. All of our products are precisely dosed so that you know you are getting a consistent effect every time. Don't leave anything to chance, get the best edibles products on the market. Available to ship anywhere in Canada. If you are looking for Toronto edibles, Vancouver edibles, Ottowa edibles, Winnipeg edibles, Calgary edibles or edibles to be shipped anywhere in Canada we have what you need.
We make handmade edibles that are tasty, organic, and infused with just the right amount of THC.
OUR MISSION IS CLEAR:
Provide our community with a thoughtful experience through amazing customer service

Make cannabis-infused products out of the highest quality organic ingredients available

Form a trustworthy brand that doesn't compromise on taste

Promote proper Cannabis use for a more thoughtful lifestyle
Want to find out more? Check our posts on:
Ready for another article?