Long Flights and Sleep Gummies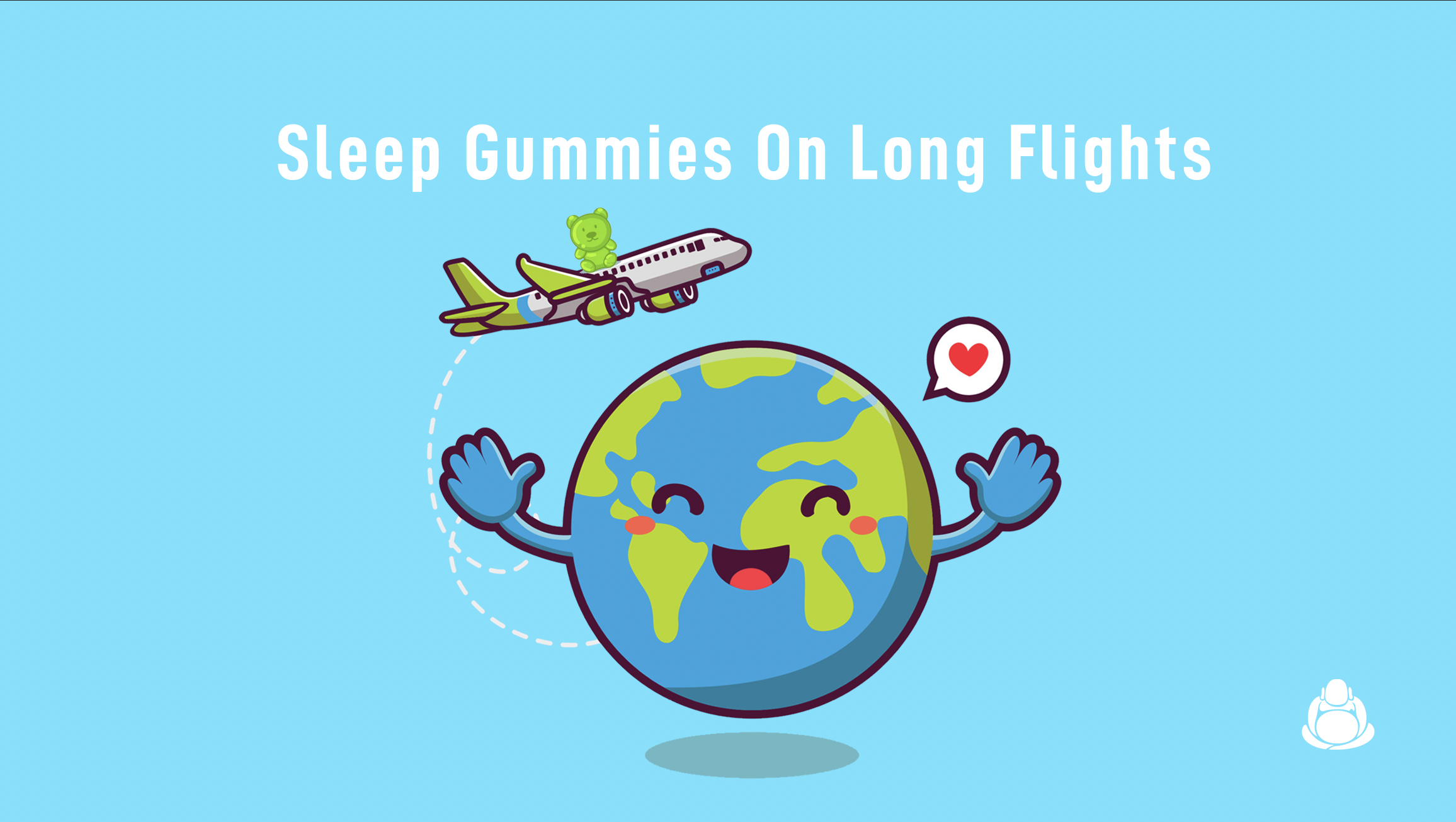 Hey there, fellow jet-setters! Today, we're talking about sleep gummies for long flights. If you're anything like me, the thought of being stuck in a cramped airplane seat for hours on end is enough to make you want to crawl into bed and never come out. But fear not, my friends – sleep gummies are here to save the day (or at least, the night).
Now, I know what you're thinking – "Sleep gummies? What kind of hippie-dippy nonsense is that?" But hear me out. These little gummies are like a magical elixir for promoting relaxation and sleep. And let's be real, when you're trying to sleep on a plane, you need all the help you can get.
The best part? They come in all kinds of delicious flavors, like cherry, grape, and my personal favorite, "I-just-want-to-sleep-for-10-hours" berry. And don't worry, these gummies won't leave you feeling groggy or out of it the next day – unless, of course, you eat the whole bag (please don't do that).
But let's get real – the true test of any sleep aid is how it performs in the face of a crying baby, a chatty seatmate, or a snoring neighbor. And I have to say, sleep gummies are up to the task. One minute, you're listening to your neighbor recount the plot of every movie they've ever seen; the next, you're in dreamland, blissfully unaware of their existence.
Of course, there are a few downsides to taking sleep gummies on a long flight. For one, you might miss out on some of the in-flight entertainment. But let's be honest – have you ever really enjoyed a movie on a tiny screen with terrible sound quality? And secondly, you might drool a little. But hey, if anyone gives you a hard time about it, just tell them it's a new fashion trend.
All in all, I'd say sleep gummies are a must-have for any long flight. Just make sure to read the directions before taking them, or you might wake up in a completely different country (not that that's necessarily a bad thing). Bon voyage, my friends!
WANT TO FIND OUT MORE? CHECK OUR POSTS ON:
Ready for another article?