Free Canada Wide Shipping: All Orders Over $150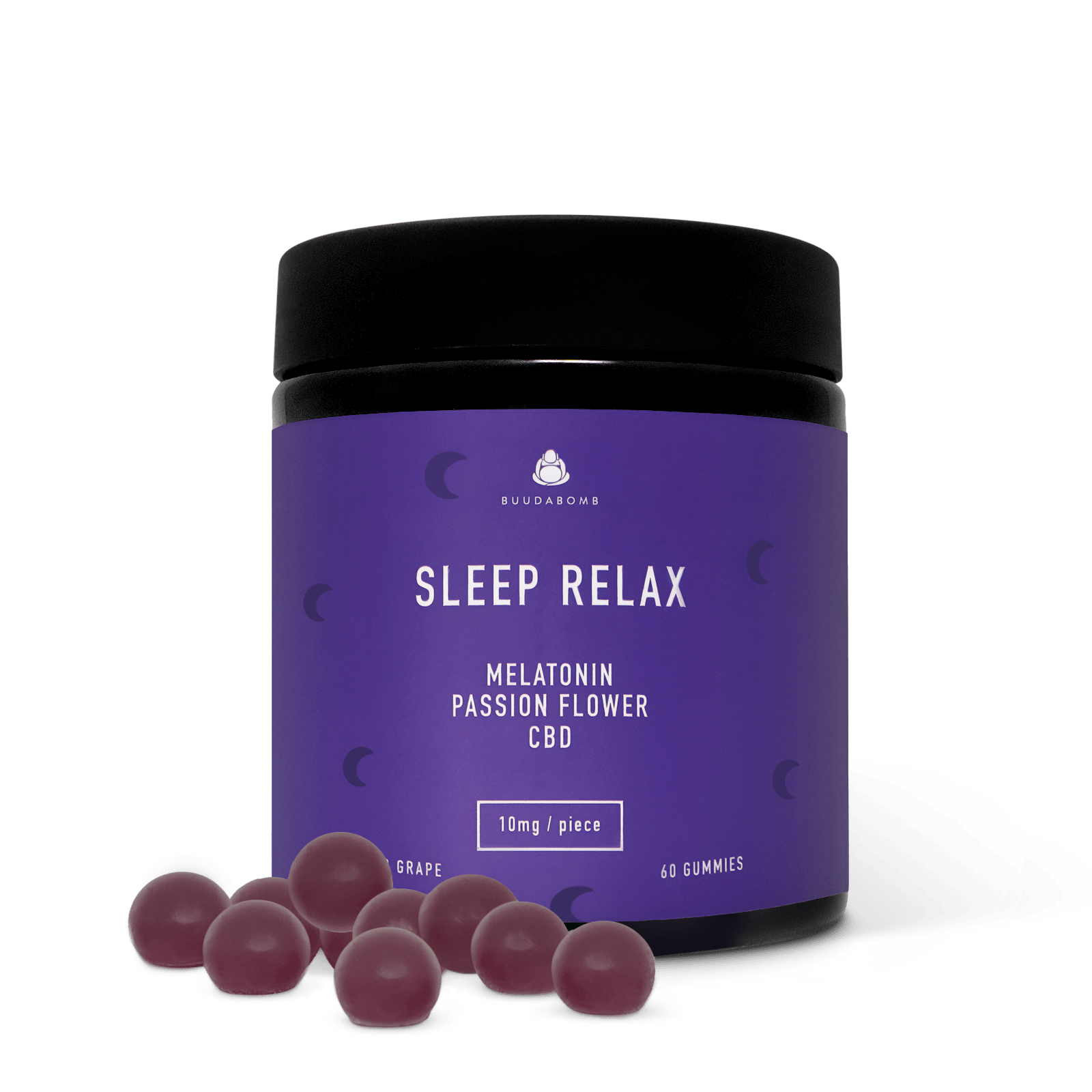 Sleep Gummies - Wild Grape (60 Pack)
$48.50
out of 3 reviews
Earn 500 points with this purchase
Out of Stock
There's nothing cool
about not getting proper
sleep.
Put your mind and body
at ease with our sleep
gummies. We combined
the best natural
ingredients to help you
get the proper R&R after
a long day.
Life is hard. Winding
down with Buudabombs
is easy.
DESCRIPTION
Wild Grape gummies infused with high quality, CBD isolate.
INGREDIENTS
Super PureTM Distilled CBD, melatonin, passion flower, organic tapioca syrup, organic cane sugar, water, sorbitol from organic fruits and vegetables, fish gelatin, citric acid, natural flavors, organic sunflower oil and organic carnauba wax.
SHIPPING
Orders over $99 ship free within Canada. Expedited shipping options available at checkout.
Reviews
James C.
I have tried everything to help me sleep - either it doesn't work or I feel like crap in the morning. These are a game changer. Best sleep I have had in years and I feel great I'm the morning.
Rocky N.
I am not a big fan of edibles. I was hesitant on this, however Icaved and now I love it. It does exactly what I expected and I was able to maintain a perfect sleep schedule. I now sleep better and wake consistently every night!
brian t.
NEVER HAD SLEEP LIKE THIS BEFORE!!!! THANK YOU x100000