Fun with Edibles: Recipes to Mix up your Experience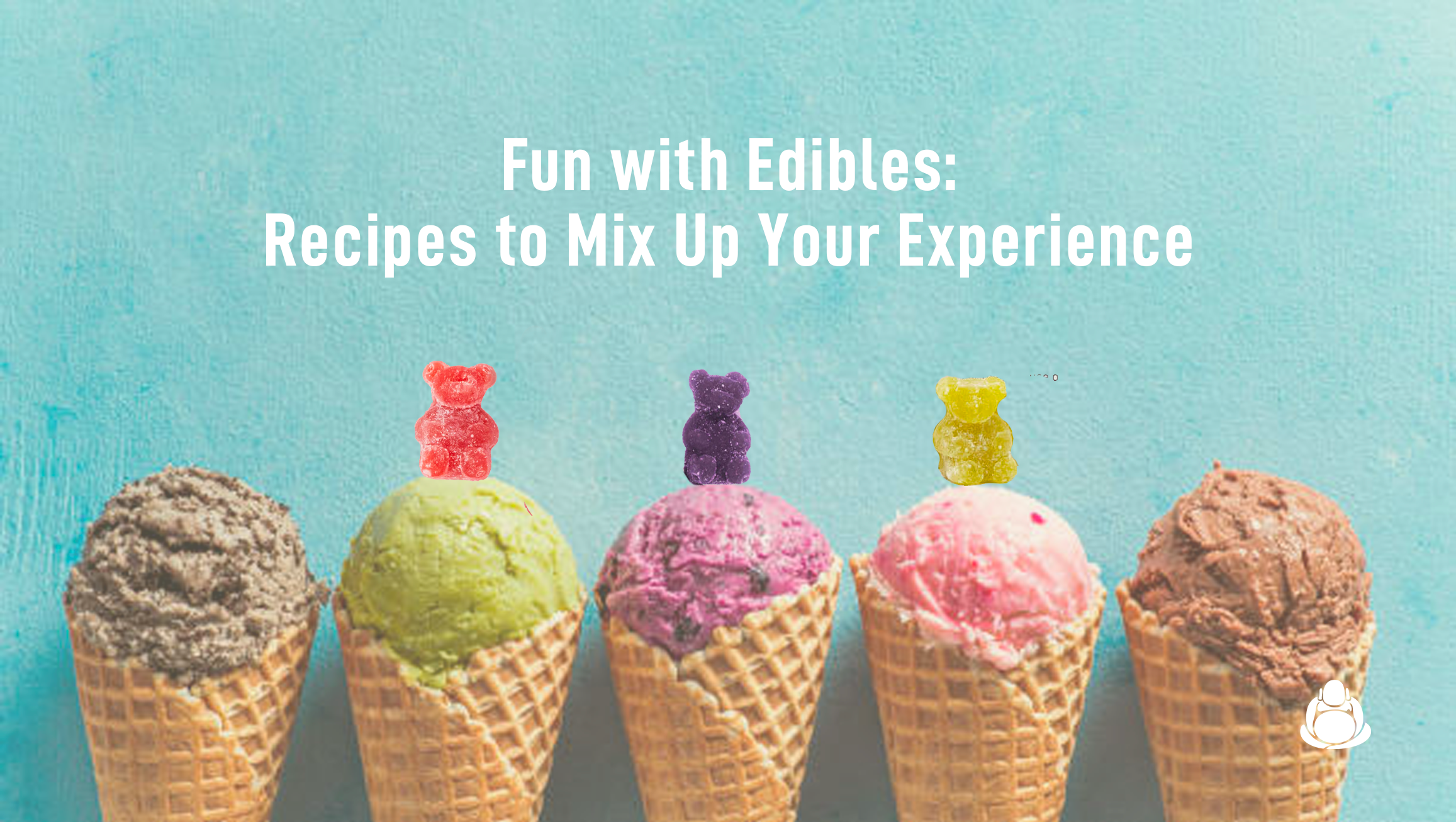 So, I just got my order of BuudaBomb chocolates. I was lucky enough to get my hands on the ever in demand and exotic O'Matcha bars and I personally love dark chocolate so I got a grip of the Dark Himalayan Salt THC infused edibles. This was not my first go around with the dark from BuudaBomb. I was really curious about the O'Matcha and oh my my O'Matcha I never knew how much I needed you.
Chocolate Edibles + Fruit= Amazing
As a square melted in my mouth, I started to drift into a delightful daze and wonder what kind of brain could come up with a THC edible with this flavor profile when my brain started it's own journey into edible candy land. It started out simple, I could melt some chocolate into some coffee for a special THC mocha. Or I could melt a square on a graham cracker with a marsh mellow for a stoner s'more. I didn't have any of those, but I did have some strawberries.
I melted a square of dark and drizzled it on a strawberry, put it in the fridge and resisted the temptation to eat it right then. When my roommate peeked in the fridge a while later, I was peaking and feeling generous. By this time I had a list of other things to try, like breaking up some pieces into ice cream like chocolate chips or making a hot cocoa with O'matcha instead of dark chocolate. My roommate laughed at me but also chowed down the strawberry.
Mix with Ice Cream? Hell Yes!
About an hour later I was thinking about trying that ice cream, when my roomie came back out grinning with that I'm on an edible high grin. As I was breaking up the chips, she asked if I was about to make chocolate chip cookies. I hadn't even thought about getting that serious with it, but that sounded amazing. And as I dropped them on the ice cream, I started thinking of the more complex THC edible recipes I could play with.
Cookies, muffins, frosting variations galore, and so many meltable ideas flashed before my eyes as I finished up the specially topped ice cream. I had honestly bought a pressure cooker a while ago to play with THC extraction to make cannabis infused edibles. Playing with that was not fun at all, and after one try, the cooker collected dust in my cupboard before I pawned it off on someone else.
THC Chocolate Covered Gummy Bears–Oh Yes!
A way while back, someone had introduced me to chocolate covered gummy bears, and they became my favorite candy for a short spell. Detour to the world of pure imagination, a lightbulb went off, since I had some BuudaBomb THC gummies and was in the melting mood why not make my own? I couldn't wait to try, and it was really quick.
For me, this was the perfect cannabis edible treat, letting the chocolate melt in my mouth gave me the sublingual quick effect I love with THC chocolates with the added bonus of knowing I'd feel the gummy in about an hour. By this time I was 2 squares and a gummy in I decided to slow it down and save the baking and frosting recipes for special occasions.
As my roommate passed by a couple hours later, I offered her one of my curated THC gummies and she said just a square of good gourmet THC chocolate was good enough. Most of the time chewing up a simple square or two is really all the fuss you need to make.
Use your Imagination
The options are really unlimited for what you can do in making your own creations. The best part is that you don't need to worry about baking weed or cannabis oil with a questionable dose into anything.
Instead you can use pre-dosed chocolates or gummies and incorporate them into your own recipes. Some of the other things I have tried are:
Gummies on cookies. You chop up one gummy into a several pieces (Yes, they will be small pieces) and use them as a topper on a cook or brownie.

"Special" Chocolate chip pancakes: Again you want to chop one chocolate into several small pieces to put into the pancake batter. You don't want to make them super strong. The idea is just to get a little bit high off your pancakes.

Gummy fruit salad: Same idea here, chop up one gummy into several pieces. I recommend the watermelon gummy here, and mix in with a fruit salad. I personally put watermelon, cantaloupe, honeydew and grapes in a fruit salad together with the gummy pieces. This went over great at my BBQ.
As always be careful of the dose you put in these edibles. A problem with traditional baked edibles has always been. 1. The quality of the ingredient (i.e. don't want skunk weed) and 2. The strength of the dose. So pay attention to those two things and you'll have the best edibles recipes ever!
Get Precisely dosed Cannabis delivered right to your door anywhere in Canada
Buuda Bomb has a wide variety of cannabis edibles in varying doses from gummies to chocolates. All of our products are precisely dosed so that you know you are getting a consistent effect every time. Don't leave anything to chance, get the best edibles products on the market. Available to ship anywhere in Canada. If you are looking for Toronto edibles, Vancouver edibles, Ottawa edibles, Winnipeg edibles, Calgary edibles, BC edibles or edibles to be shipped anywhere in Canada we have what you need.
We make handmade edibles that are tasty, organic, and infused with just the right amount of THC.
OUR MISSION IS CLEAR:
Provide our community with a thoughtful experience through amazing customer service

Make cannabis-infused products out of the highest quality organic ingredients available

From a trustworthy brand that doesn't compromise on taste

Promote proper Cannabis use for a more thoughtful lifestyle
Want to find out more? Check our posts on:
Ready for another article?