How to Sober Up from Being too High on Edibles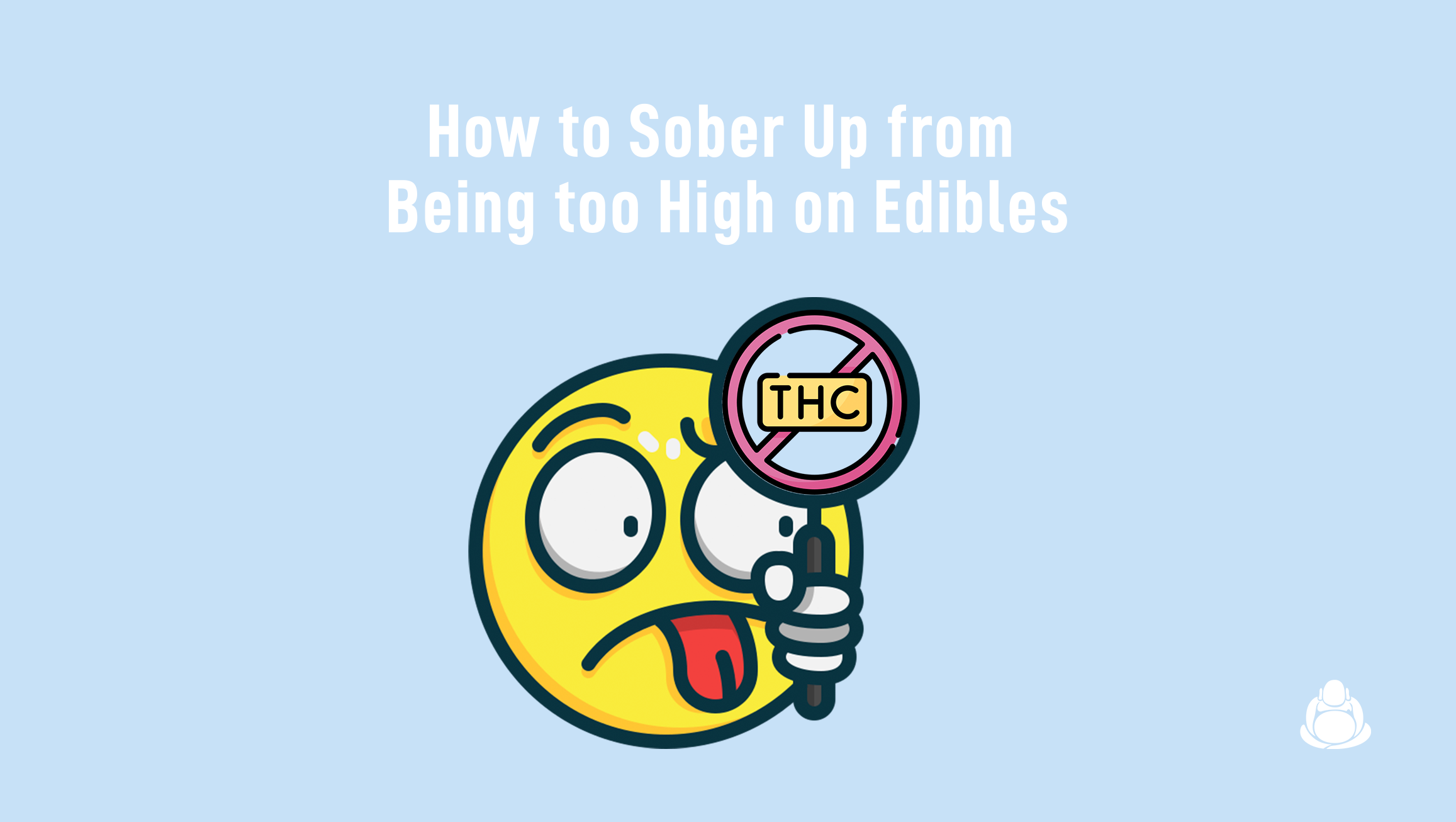 It's happened to the best of us. You pop an edible preparing for a night in and forget you had tickets to a show or were supposed to meet friends for dinner. You still wanna go but you're way too high. If you've ever been too high on THC, you know how uncomfortable and embarrassing it can be if you've gotta leave the house. It's not a fun experience by any means. In this blog post, we will discuss how to sober up quicker from being too high.
If you find yourself too high on THC, the first thing you should do is try to relax. If you freak out it'll just make it worse. Believe it or not, there have been studies done on how to get the THC or weed out of your system quicker.
Some ways to sober up quicker:
Water and Snacks
If you're feeling paranoid or anxious, have some water and snacks. Good snacks to have are nuts, and cheese, mainly just something to put a little food in your stomach. It'll help to calm your nerves and rehydrate you if you've been smoking weed.
Hot Showers
A hot shower can do wonders for your high. The steam will help you to relax and the heat will help to ease any muscle pain you may be feeling.
Take some CBD
CBD is known to counteract the effects of THC. If you're feeling too high, try taking a few drops of CBD oil or eat a CBD edible.
Take a Walk
Sometimes being in the same place can make your high worse. If you can, try changing your scenery. Go for a walk outside or go to a different room in your house.
Deep Breathing
Deep breathing is a great way to calm yourself down when you're feeling anxious or paranoid. It'll help to clear your head and relax your body.
Chewing on Peppercorns or Lemons
For real, there have been scientific studies done that show chewing on peppercorns or lemons can reduce paranoia, anxiety and other effects of being too high. Even just a whiff of ground pepper (Don't snort it!) can help to calm the effects. Why does it work? Because they contain terpenes, an ingredient similar to CBD that counteracts some of the effects of weed.
Time
The only thing that's going to sober you up from being too high is time. Being able to wait it out or take a nap is the 100% sure-fire way for your high to pass.
Make sure you take the right dose
The other thing to keep in mind is to make sure you take the right dose. If you're new to edibles, start with a low dose and work your way up. It's better to be safe than sorry!
The good thing about taking THC gummies or edibles is that they are precisely dosed so you know exactly what you are getting. People that eat baked edibles they made themselves might have more of an issue of accidentally getting too high.
If you don't eat edibles much or use marijuana the best thing to do is to just start out with like half a gummy, wait about an hour to see how you feel and then take a little more if you feel comfortable. Once you become a regular user you will have more of an idea of how your body reacts.
Get Precisely dosed Cannabis delivered right to your door anywhere in Canada
Buuda Bomb has a wide variety of cannabis edibles in varying doses from gummies to chocolates. All of our products are precisely dosed so that you know you are getting a consistent effect every time. Don't leave anything to chance, get the best edibles products on the market. Available to ship anywhere in Canada. If you are looking for Toronto edibles, Vancouver edibles, Ottowa edibles, Winnipeg edibles, Calgary edibles, BC edibles or edibles to be shipped anywhere in Canada we have what you need.
We make handmade edibles that are tasty, organic, and infused with just the right amount of THC.
OUR MISSION IS CLEAR:
Provide our community with a thoughtful experience through amazing customer service

Make cannabis-infused products out of the highest quality organic ingredients available

From a trustworthy brand that doesn't compromise on taste

Promote proper Cannabis use for a more thoughtful lifestyle
Want to find out more? Check our posts on:
Ready for another article?