Cannabis Chocolates: The Discreet and Delicious Way to Get High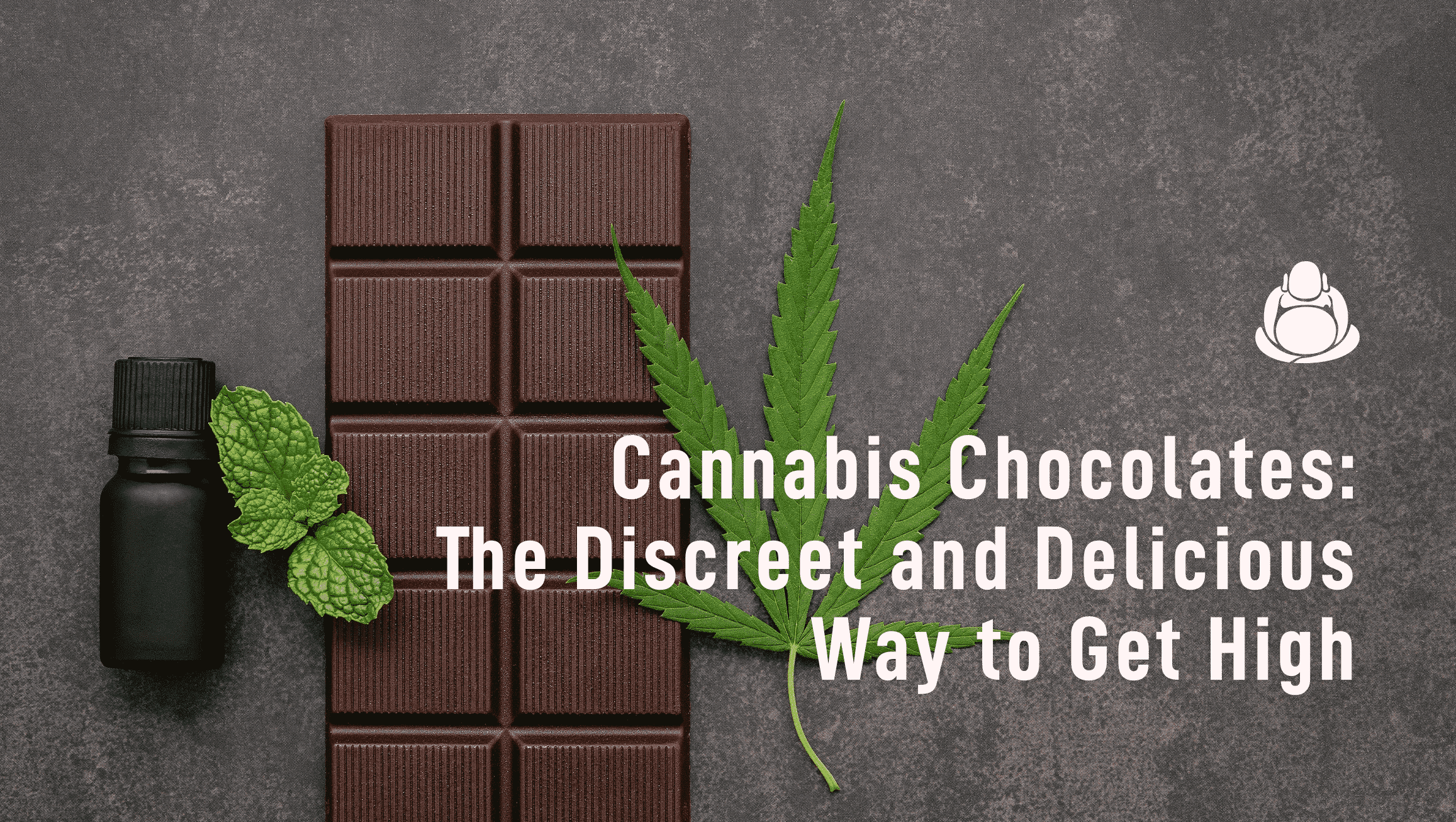 When it comes to getting your daily dose of THC, cannabis chocolates are the best way to go. Here's why: chocolates have a higher bioavailability than other edibles, meaning that your body will absorb more of the THC from the chocolate than from other types of edibles. In addition, when you smoke cannabis, you only get about 25% of the cannabinoids that are in the plant. By comparison, when you eat cannabis chocolates, you get up to 90% of the cannabinoids!
Types of Weed Edibles
There are many different types of weed edibles you can try. They range from baked goods you can make at home, to gummies, to chocolates. Of course, you can also smoke or vape marijuana as well. Let's run through all your options and you'll see why chocolates are a cut above the rest.
Chocolates
Edible chocolate bars look like and come in many flavours that you will find in your favorite candy at the store. The difference is these chocolates contain THC and can give you a chill, low-dose high. We might be biased but we think chocolates are the best option if you want something that tastes great, melts in your mouth, and provides a consistent small dose of THC. Buuda Bomb has two great flavours available: Himalayan Sea Salt (LINK TO PRODUCT) and Matcha (LINK TO PRODUCT) that you can buy online in Canada and can be shipped anywhere in the country.
Gummies
Gummies are popular among cannabis users because they're easy to dose, come in a variety of flavours, and offer a consistent high. You can find gummies that contain THC, CBD, or a combination of the two. Due to the fruit flavours you also don't have that lingering weed tast in gummies.
Buuda Bomb has a whopping 11 gummies available in varying doses and flavours that you can buy online and have shipped anywhere in Canada. If you want to see which gummies might be best for you check our post ranking and reviewing gummies (LINK TO MAIN GUMMY REVIEW).
Baked Goods
You can also make your own cannabis-infused baked goods at home using weed butter or cannabis oil. Cannabis products that you make at home usually have inconsistent quality and taste. Edible pot can be fun to experiment with in different food products. Just be careful when dosing because it's easy to eat too much of a good thing!
Smoking
Smoking marijuana is the most popular way to consume cannabis but it's not the most efficient. When you smoke weed, you only absorb about 25% of the THC in the plant material. The other 75% is lost in the smoke.

6. Vaping
Vaping marijuana is a popular alternative to smoking because it's supposedly less harsh on your lungs and you can still get a decent buzz. However, like smoking, only a small portion of the THC is absorbed when you vape.
Cannabis Chocolates are the Best
If you want to consume cannabis edibles a great tasting way to do so is by just breaking off a piece of chocolate and letting it melt in your mouth. It's an amazing cannabis experience. The best thing is you will get consistent thc content and know you are getting the right dose.
How much THC is in Cannabis chocolate?
Buuda Bomb chocolate bars contain 300 mg of THC, and contain 15 pieces of chocolate. At 20 mg of THC per square, the recommended dose for beginners is 1 chocolate. For more regular cannabis consumers two or three chocolates would be a more appropriate dose.
Get an Amazing, Consistent Chocolate Edibles Experience
Buuda Bomb has a wide variety of cannabis edibles in varying doses from gummies to chocolates. All of our products are precisely dosed so that you know you are getting a consistent effect every time. Don't leave anything to chance, get the best edibles products on the market. Available to ship anywhere in Canada. If you are looking for Toronto edibles, Vancouver edibles, Ottowa edibles, Winnipeg edibles, Calgary edibles or edibles to be shipped anywhere in Canada we have what you need.
We make handmade edibles that are tasty, organic, and infused with just the right amount of THC.
OUR MISSION IS CLEAR:
Provide our community with a thoughtful experience through amazing customer service

Make cannabis-infused products out of the highest quality organic ingredients available

From a trustworthy brand that doesn't compromise on taste

Promote proper Cannabis use for a more thoughtful lifestyle
Want to find out more? Check our posts on:
Ready for another article?