Free Canada Wide Shipping: All Orders Over $150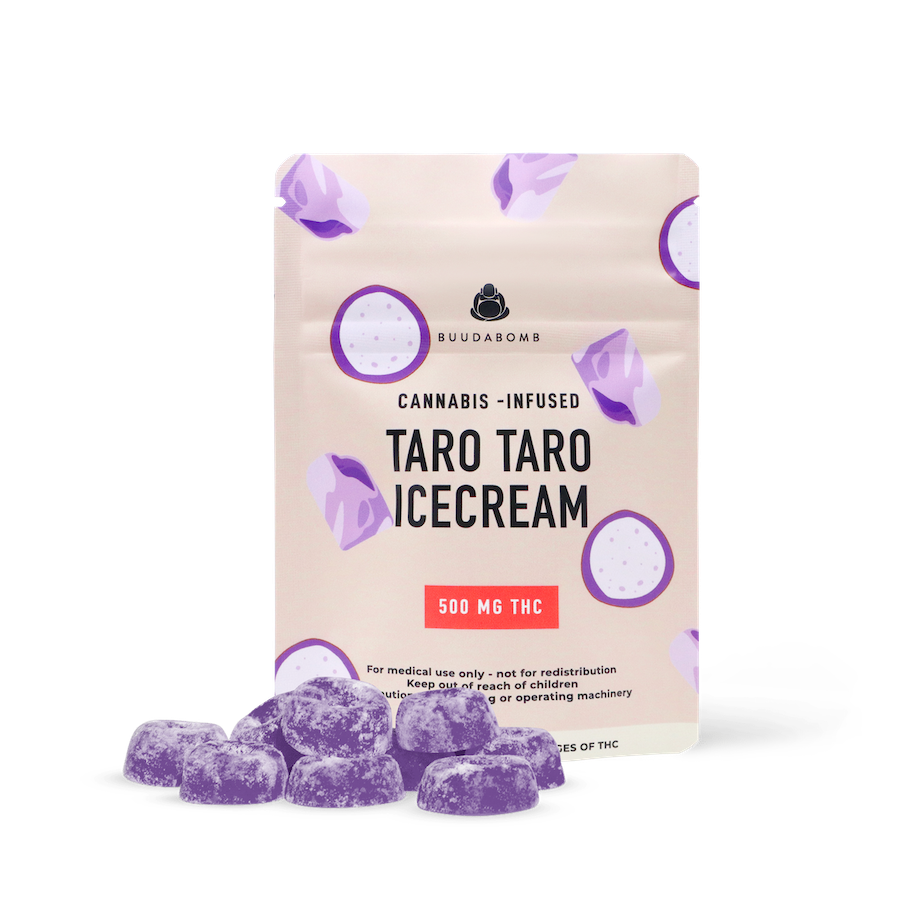 Taro Taro Ice Cream
Yep, We've done it again.
We've turned another popular asian flavour into a gummy. The slight nuttiness and smoothness of taro ice cream packed into a bite sized gummy. Like your 4 foot 4 asian girlfriend, these uniquely mild flavoured gummies pack a hefty punch.
Proceed with caution. You've been warned.

Description
Frosted taro taro ice cream gummies infused with high quality, cannabis distillate.
Ingredients
Super PureTM Distilled THC, organic tapioca syrup, organic cane sugar, water, fish gelatin, sorbitol from organic fruits and vegetables, citric acid, natural flavors, organic sunflower oil and organic carnauba wax.
Shipping
Orders over $99 ship free within Canada. Expedited shipping options available at checkout.
Reviews
Cynthia M.
Beware these are not vegan and contain gelatin. I received my order and read the label… And the label was completely different than the one on the website, not to mention filled with typos… As a Vegan and someone who doesn't consume animal products I have
Dale G.
I've found the 10mg gummies to just take the edge off a little. I'm 6'2" and 236lbs and one of theses sent me on a major trip, better stay seated once it kicks in.
Pablo G.
I absolutely got destroyed by this bad boy - sent me to another dimension! Flavour-wise, the citric acid is overpowering and therefore, you don't really get the "ice cream" taste. Overall a nice product.