Free Canada Wide Shipping: All Orders Over $150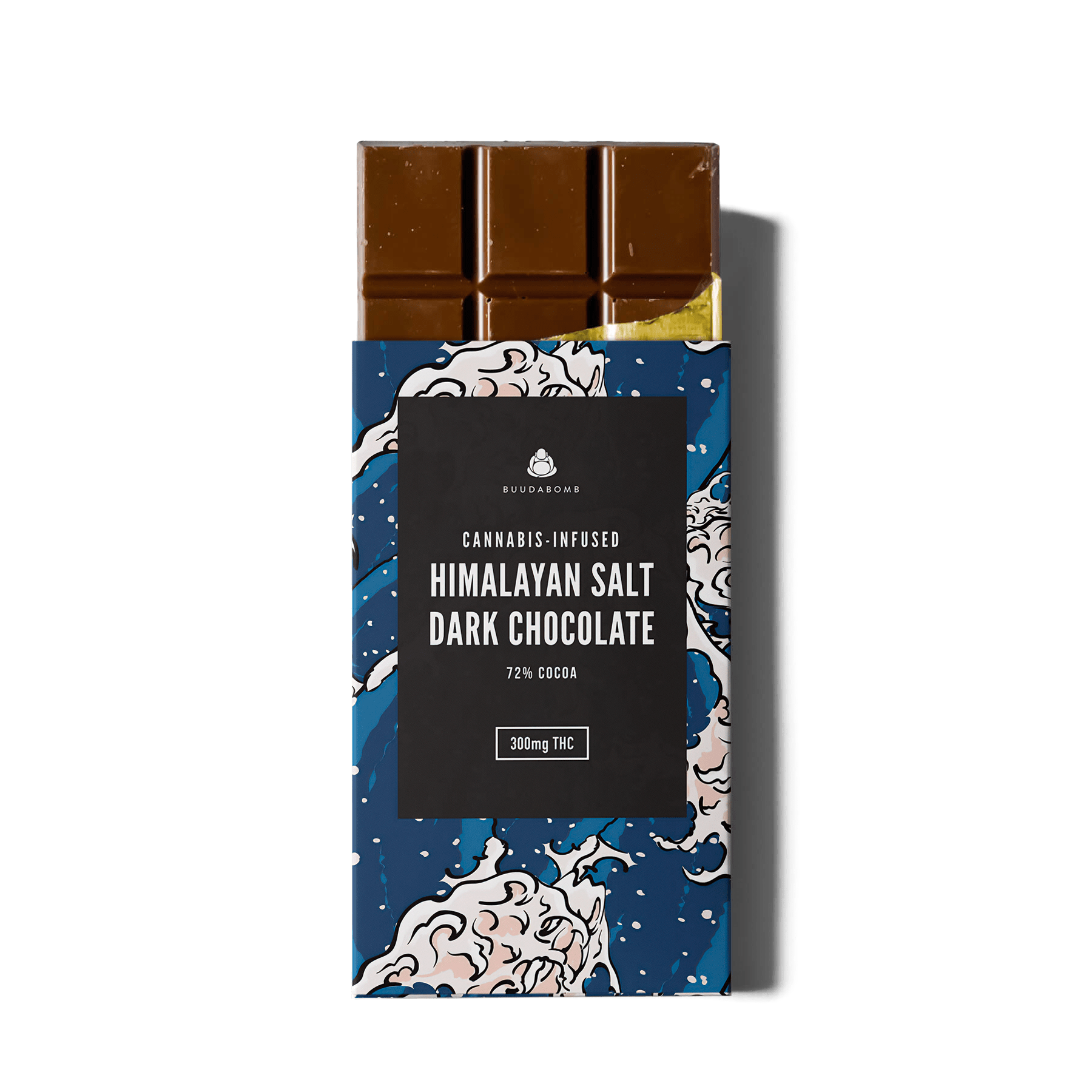 Himalayan Salt Dark Chocolate
Warning: not your local convenience store chocolate.
Crafted from a timeless recipe, this chocolate bar is made of smooth, rich, 72% dark chocolate, mixed with the purest salt on earth, pink Himalayan salt. It raises the bar for dark chocolate and like going through a bad breakup it brings a new found love to the word bittersweet.
15 cannabis-infused pieces per a bar
Each bar contains

300mg of THC

Made with vegan and organic ingredients
Available only in Canada.
Description
Dark Chocolate with Pink Himalayan Salt infused with high quality, cannabis distillate.
Ingredients
Organic Cacao Beans, Organic Cocoa Butter, Organic Raw Cane Sugar, 0.5% Rock Salt, Organic Vanilla Beans, Organic Sunflower Lecithin.
Shipping
Orders over $99 ship free within Canada. Expedited shipping options available at checkout.
Reviews
Brenda C.
Who doesn't like chocolate? It's hard not to have more than a couple of squares such a delicious addition to the line of gummies!
brian t.
the salt is a perfect match with the dark chocoo ! 10/10