Free Canada Wide Shipping: All Orders Over $150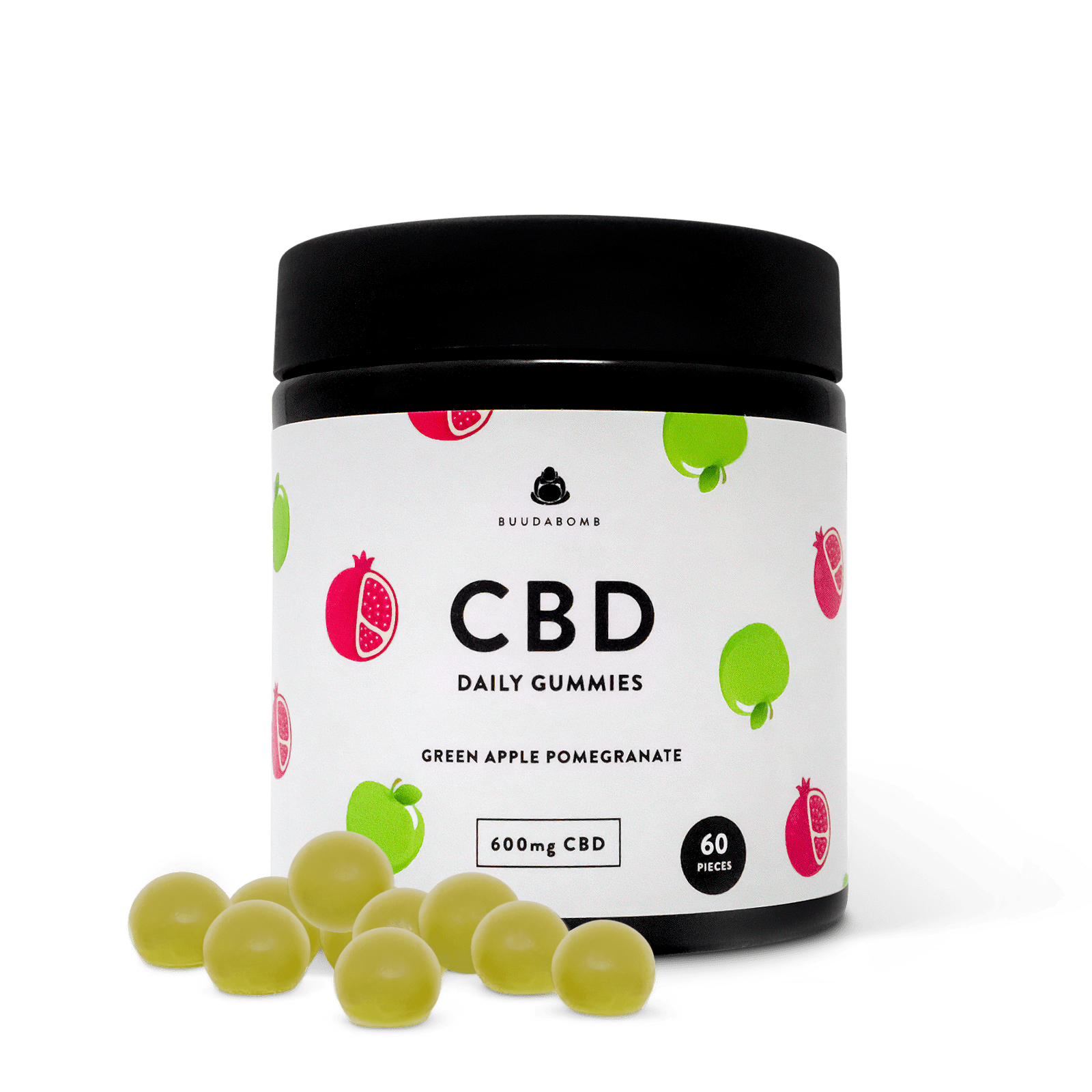 Green Apple Pomegranate CBD Gummies (60 Pack)
$45.50
out of 3 reviews
Earn 450 points with this purchase
Out of Stock
CBD dailies keep away the crazies. Take one of these CBD gummies in the morning to help brace the day and one at the end of the day to ease into the night.
Life is hard. Winding down with Buudabombs is easy.
Description
Green Apple Pomegranate gummies infused with high quality, CBD isolate.
Ingredients
Super PureTM Distilled CBD, organic tapioca syrup, organic cane sugar, water, sorbitol from organic fruits and vegetables, citric acid, natural flavors, organic sunflower oil and organic carnauba wax.
Shipping
Orders over $99 ship free within Canada. Expedited shipping options available at checkout.
Reviews
Malak S.
I like them a lot. Nice and calm vibes. Wish they add more flavours though. Thc gummies have more variety so would love to have new flavours. Thank you
brian t.
Things my infant daughter used to do that would bother me now dont ! CBD is AMAZING for stress. HIGHLY reccommend
Nicole C.
Has been really helping me with my anxiety, tastes great !