Free Canada Wide Shipping: All Orders Over $150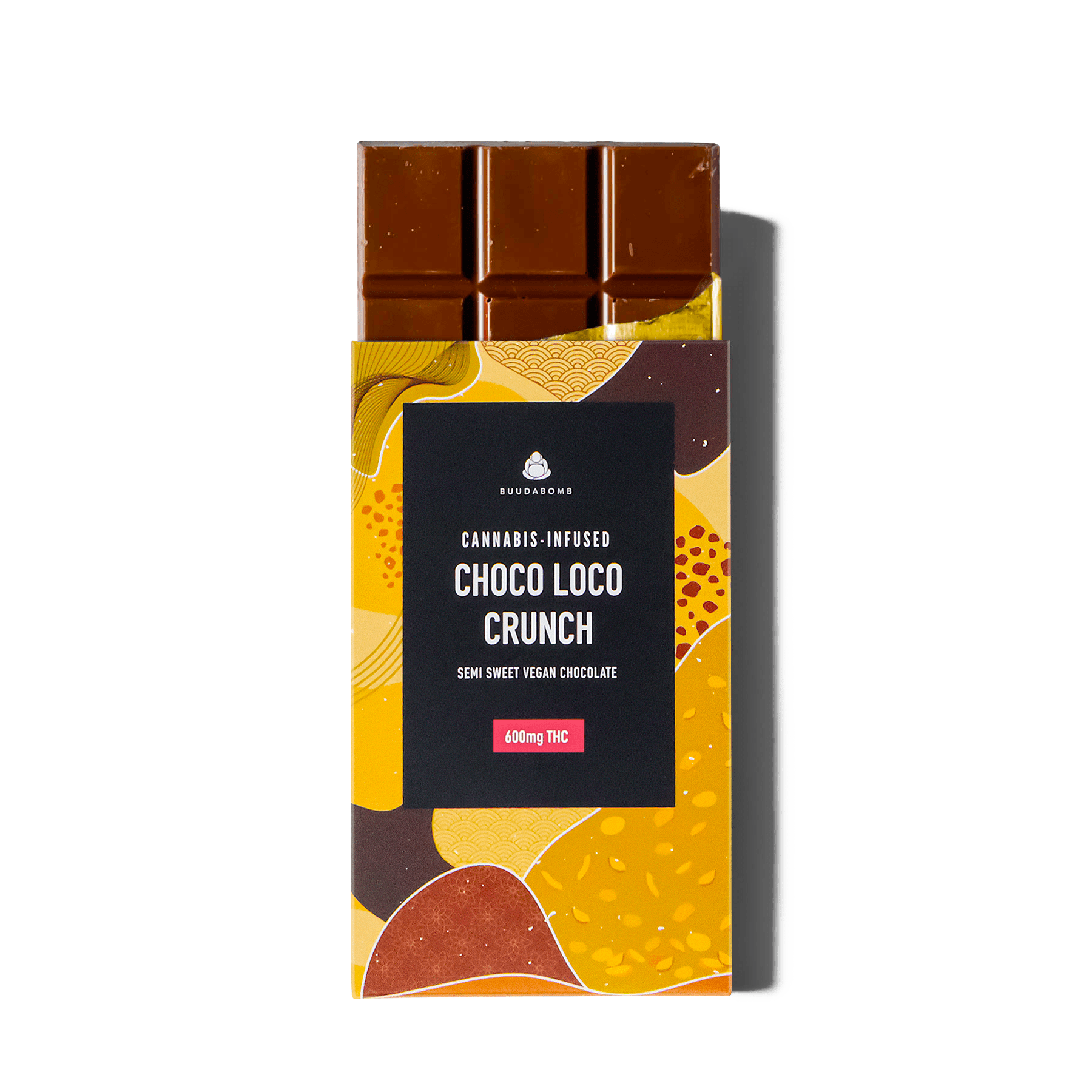 Choco Loco Crunch
$48.50
out of 3 reviews
Earn 500 points with this purchase
Out of Stock
Inspired by the OGs like Crunch and Rice Crispy Squares, our Choco Loco Crunch takes the richness of vegan semi sweet chocolate and layers it with the crunchy texture of corn flakes. A special homage to your inner child.
The child that ran home after school, sat infront of the box TV, and ate cereal right out of the box. But hold your horses, kid. This cereal has a serious kick, so be careful or you'll end up right back in bed.
15 cannabis-infused pieces per a bar
Each bar contains 600MG
Made with vegan and organic ingredients
Available only in Canada.
Description
Semi sweet vegan chocolate layered with corn flakes and
infused with high quality, thc distillate.
Ingredients
Organic Cacao Beans, Organic Cocoa Butter, Organic Raw Cane Sugar, Corn Flakes, Organic Vanilla Beans, Organic Sunflower Lecithin.
Shipping
Orders over $99 ship free within Canada. Expedited shipping options available at checkout.
Reviews
ramlah k.
yeah this chocolate HITS!! and taste good!!!
Rachel G.
Best chocolate edible I have tried ????
Corey N.
My personal favorite!