Free Canada Wide Shipping: All Orders Over $150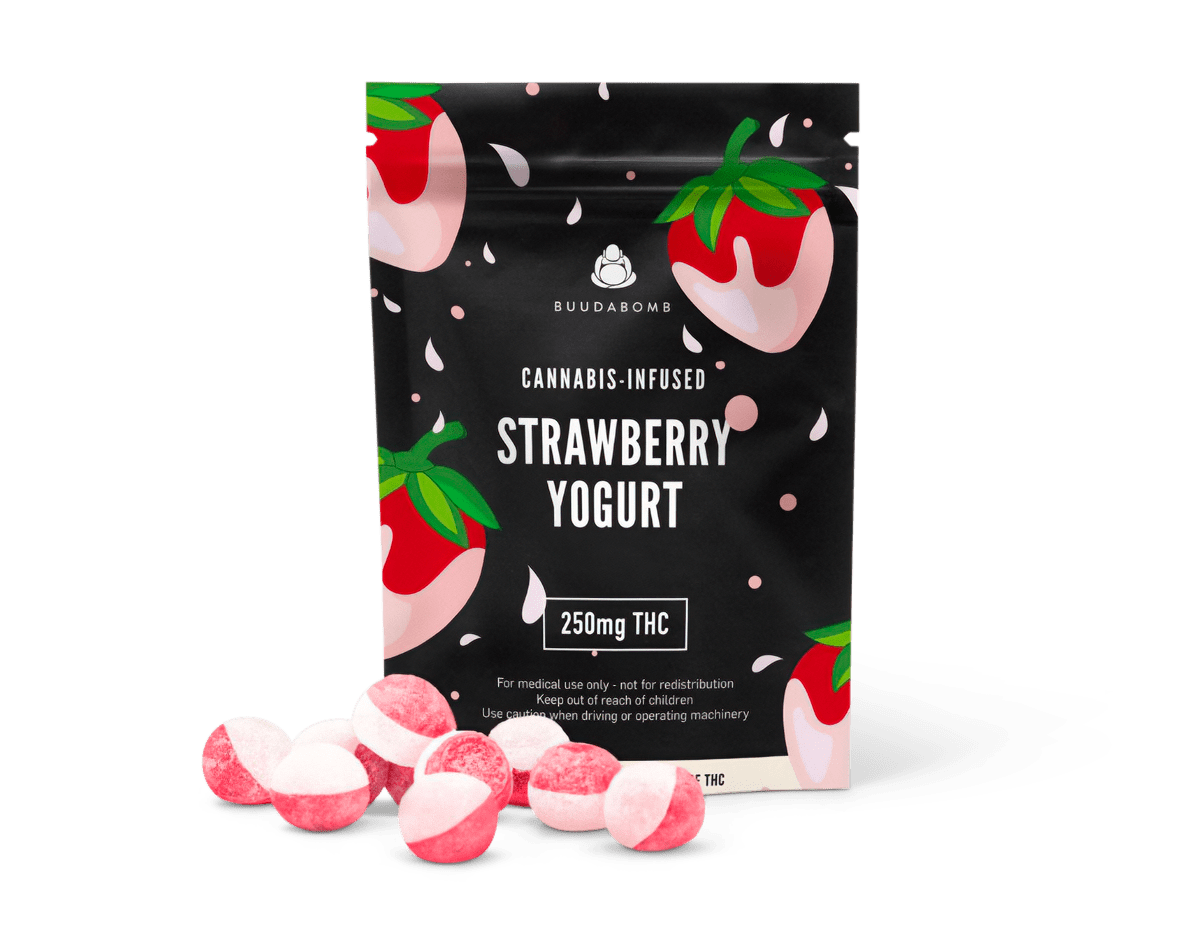 Strawberry Yogurt Explosion
$26.60 (Out of Stock)
out of 4 reviews
Earn 200 points with this purchase
Out of Stock
A delicious duo.
Strawberry Yogurt Explosion is a homage to one of our favorite childhood snacks - sprinkled with 250mg of adult fun. These gummies are made with all the organic ingredients your body and taste buds will thank you for. It's a party and everyone's invited - even the lactose intolerant ones.
Description
Frosted strawberry yogurt gummies infused with high quality, cannabis distillate.
Ingredients
Super PureTM Distilled THC, organic tapioca syrup, organic cane sugar, water, fish gelatin, sorbitol from organic fruits and vegetables, citric acid, natural flavors, organic sunflower oil and organic carnauba wax.
Shipping
Orders over $99 ship free within Canada. Expedited shipping options available at checkout.
Reviews
Marcela R.
Out of this world !!
brian t.
thank god these are back!!! buying as much as I can since its limited
Kevin R.
I love how Lizzy D's review says this product is "elite" because the first time I tried these were on a 65m Luxury Yacht in the Bahamas I crewed on! So… they truly ARE elite✨ I love these… so damn good!
Lizzy D.
This flavour is elite and no one can say anything different. No aftertaste, just perfect