Free Canada Wide Shipping: All Orders Over $150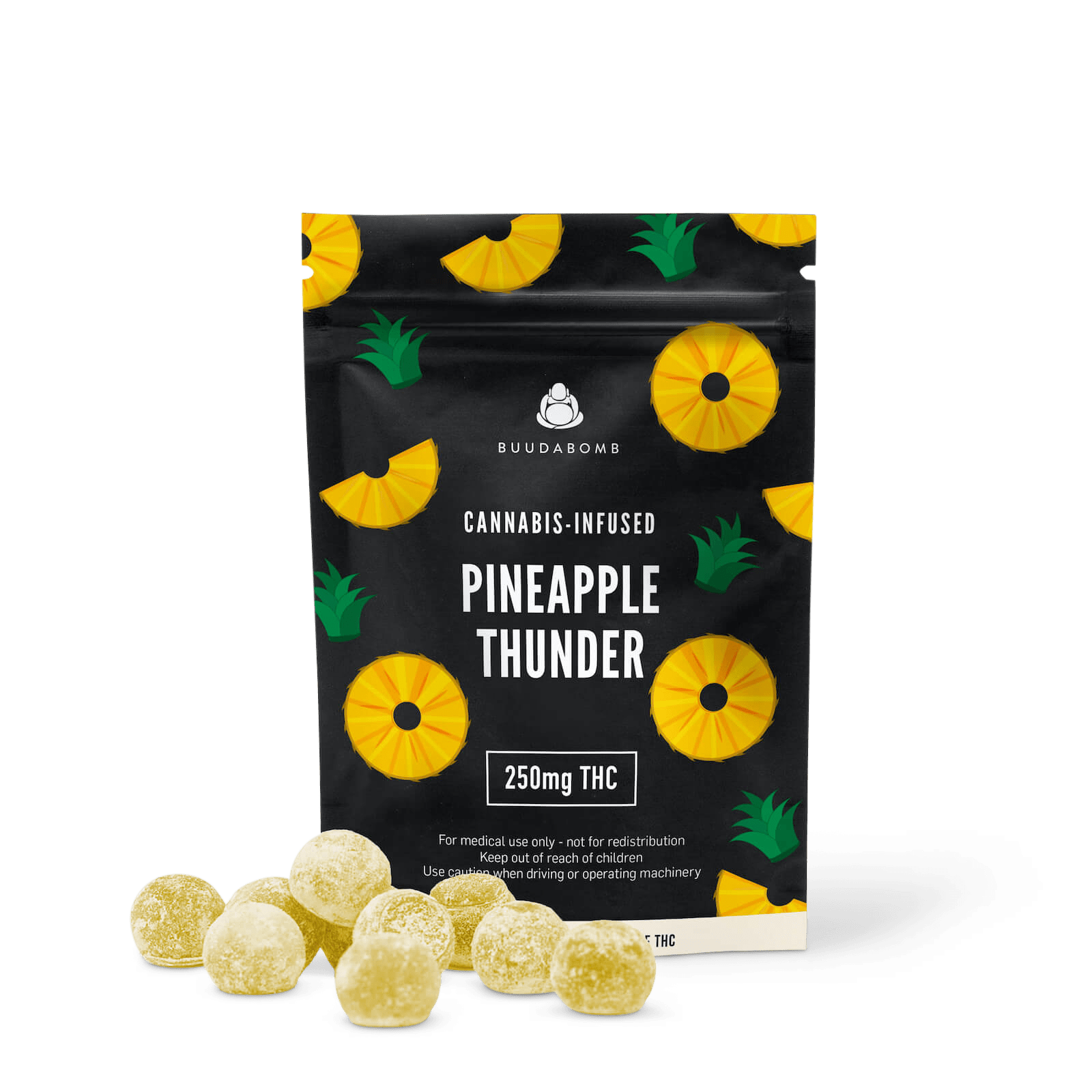 Pineapple Thunder
$26.40
out of 2 reviews
Earn 200 points with this purchase
Out of Stock
Apparently lightning doesn't strike the same place twice. Well, for us, it's zapped nine times.
This is Pineapple Thunder - our 9th gummy flavour - packed with the adult fun and organic ingredients you've grown to love along with a big splash of sweet pineapple. Get ready, because this perfect storm is about to make landfall on your tastebuds.
10 cannabis-infused gummies
Each bag contains

250mg of THC

Made with organic ingredients
Available only in Canada.
Description
Frosted pineapple gummies infused with high quality, cannabis distillate.
Ingredients
Super PureTM Distilled THC, organic tapioca syrup, organic cane sugar, water, fish gelatin, sorbitol from organic fruits and vegetables, citric acid, natural flavors, organic sunflower oil and organic carnauba wax.
Shipping
Orders over $99 ship free within Canada. Expedited shipping options available at checkout.
Reviews
Myriam E.
The best flavor for the 25 mg dosage!
Barbara F.
Pineapple is the best flavour! Juicy with the perfect balance of tart and sweet. Same dosage every time. Love.❤️Them.