Free Canada Wide Shipping: All Orders Over $150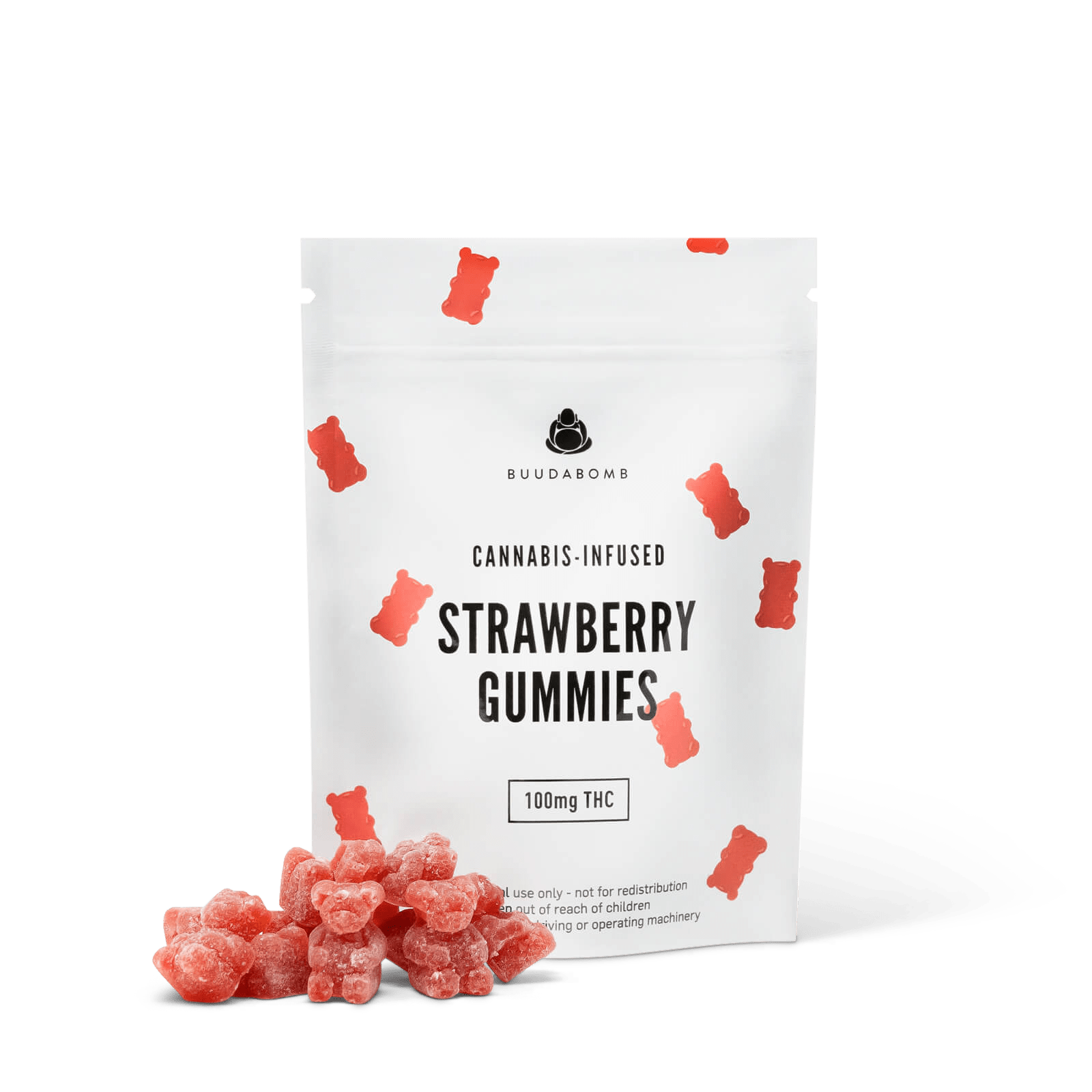 Strawberry Gummies
$13.50
out of 3 reviews
Earn 100 points with this purchase
Out of Stock
Our strawberry gummies are thoughtfully made with real fruit juices giving it a pure and satisfying taste and not to mention they provide an immunity boost that combats against a number of diseases. So sit back, relax, and forget about work for the weekend!
10 cannabis-infused gummies
Each bag contains

100mg of THC

Made with organic ingredients
Available only in Canada.
Description
Frosted strawberry gummy bears infused with high quality, cannabis coconut oil.
Ingredients
Cannabis-infused Organic Coconut Oil, Organic Evaporated Cane Juice, Organic Tapioca Syrup, Organic Juice Concentrate, Pectin Sodium Citrate, Citric Acid, Ascorbic Acid, Natural Flavors, Colors Added (including annatto, turmeric, grape juice concentrate, red fruit juice concentrate)
Shipping
Orders over $99 ship free within Canada. Expedited shipping options available at checkout.
Reviews
Greg H.
Delicious and gives a smooth mellow high
Karolin .
Taste was good but seemed like these were harder gummies compared tot he others