Free Canada Wide Shipping: All Orders Over $150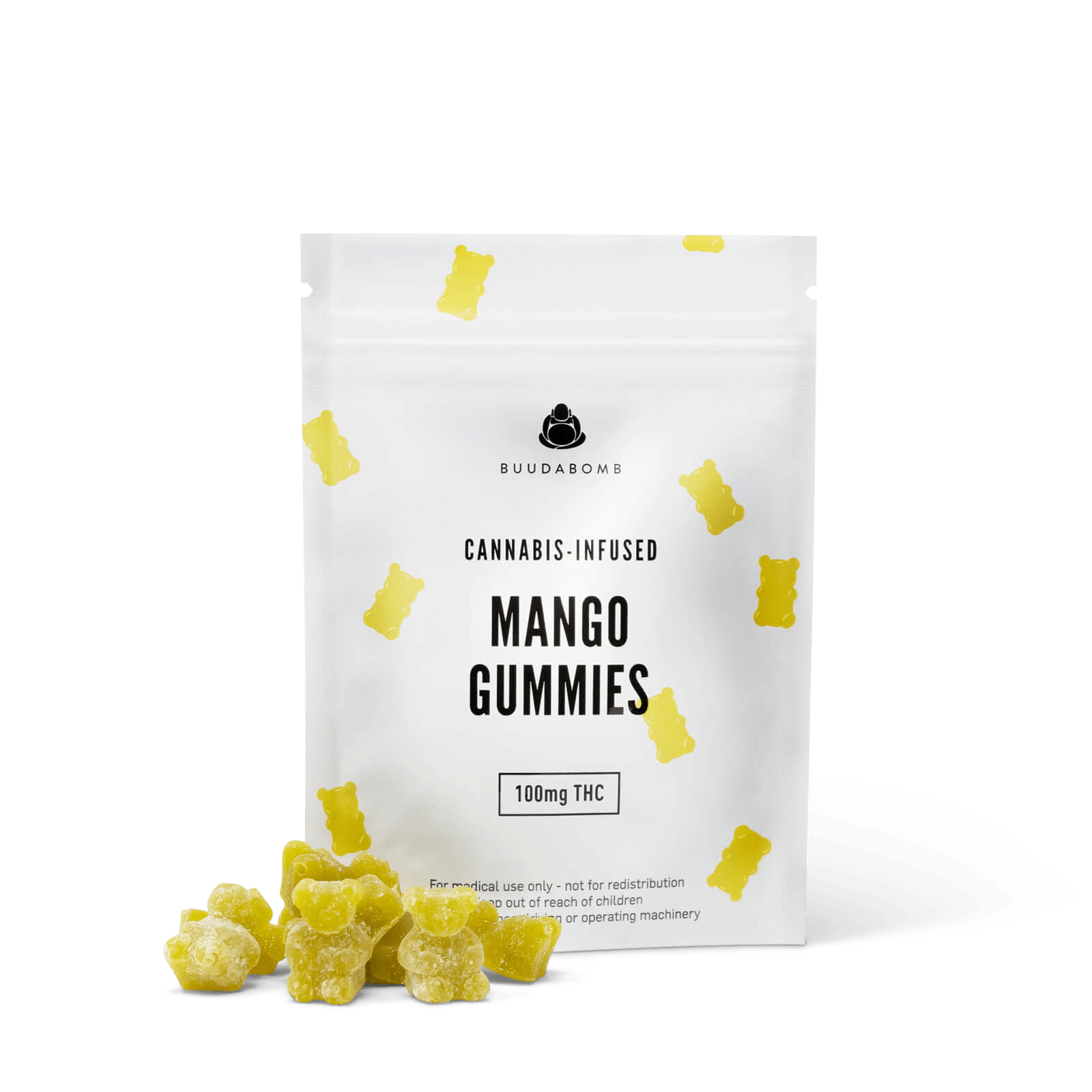 Mango Gummies
These yummy sugar-dusted vegan gummies will make your taste buds smile.
Each piece is made with real mango fruit juices and can be enjoyed as an afternoon treat or sweet pick-me-up. The best part is you can feel good knowing what you're eating is 100% certified organic.
10 cannabis-infused gummies
Each bag contains

100mg of THC

Made with organic ingredients
Available only in Canada.
Description
Frosted mango gummy bears infused with high quality, cannabis coconut oil.
Ingredients
Cannabis-infused Organic Coconut Oil, Organic Evaporated Cane Juice, Organic Tapioca Syrup, Organic Juice Concentrate, Pectin Sodium Citrate, Citric Acid, Ascorbic Acid, Natural Flavors, Colors Added (including annatto, turmeric, grape juice concentrate, red fruit juice concentrate)
Shipping
Orders over $99 ship free within Canada. Expedited shipping options available at checkout.
Reviews
Loro E.
This is my favourite flavour!
Sherrie t.
I've had these as a gift, just bought some myself. It's perfect to my relax in a hot bath and drift away!
Jill A.
Shared these with a senior family member and they love the pain relief!! Finally found something that works….says way better than the "THC drops" that were costing him $250 a month.