Free Canada Wide Shipping: All Orders Over $150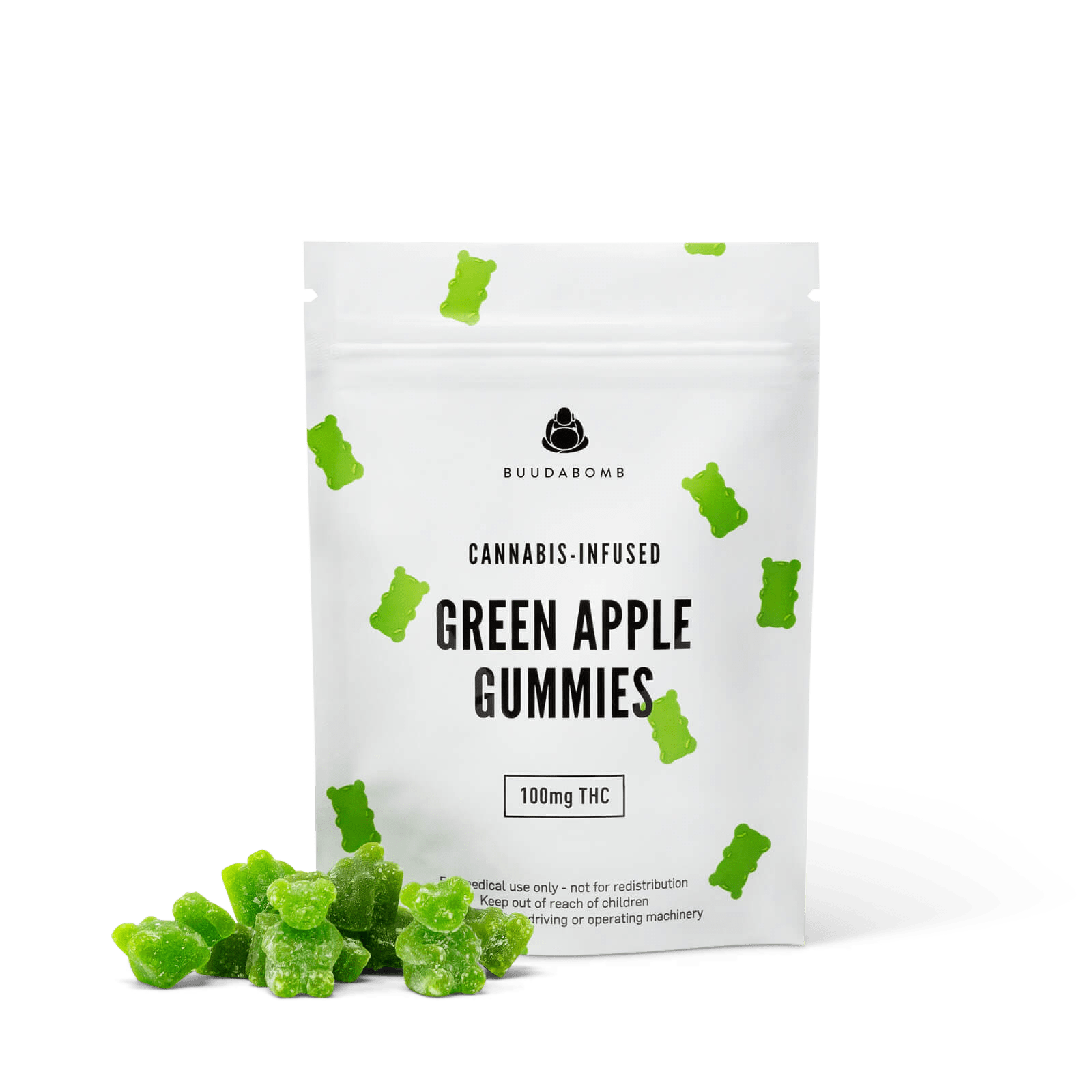 Green Apple Gummies
Our timeless green apple gummies are made with real fruit juices and infused with high quality cannabis coconut oil. These health-conscious alternative edibles will help you remember what it's like to have fun again.
10 cannabis-infused gummies
Each bag contains

100mg of THC

Made with organic ingredients
Available only in Canada.
Description
Frosted apple gummy bears infused with high quality, cannabis coconut oil.
Ingredients
Cannabis-infused Organic Coconut Oil, Organic Evaporated Cane Juice, Organic Tapioca Syrup, Organic Juice Concentrate, Pectin Sodium Citrate, Citric Acid, Ascorbic Acid, Natural Flavors, Colors Added (including annatto, turmeric, grape juice concentrate, red fruit juice concentrate)
Shipping
Orders over $99 ship free within Canada. Expedited shipping options available at checkout.
Reviews
Anna M.
I've been using these for a while. Just half of one is enough for me, and they've always tasted pretty good. This is the first time I've ordered directly from Buudda Bomb, though, and they are much more tasty and fresh from the source. 10/1
Kevin C.
Green Apple is one of my favorites - so good!