Free Canada Wide Shipping: All Orders Over $150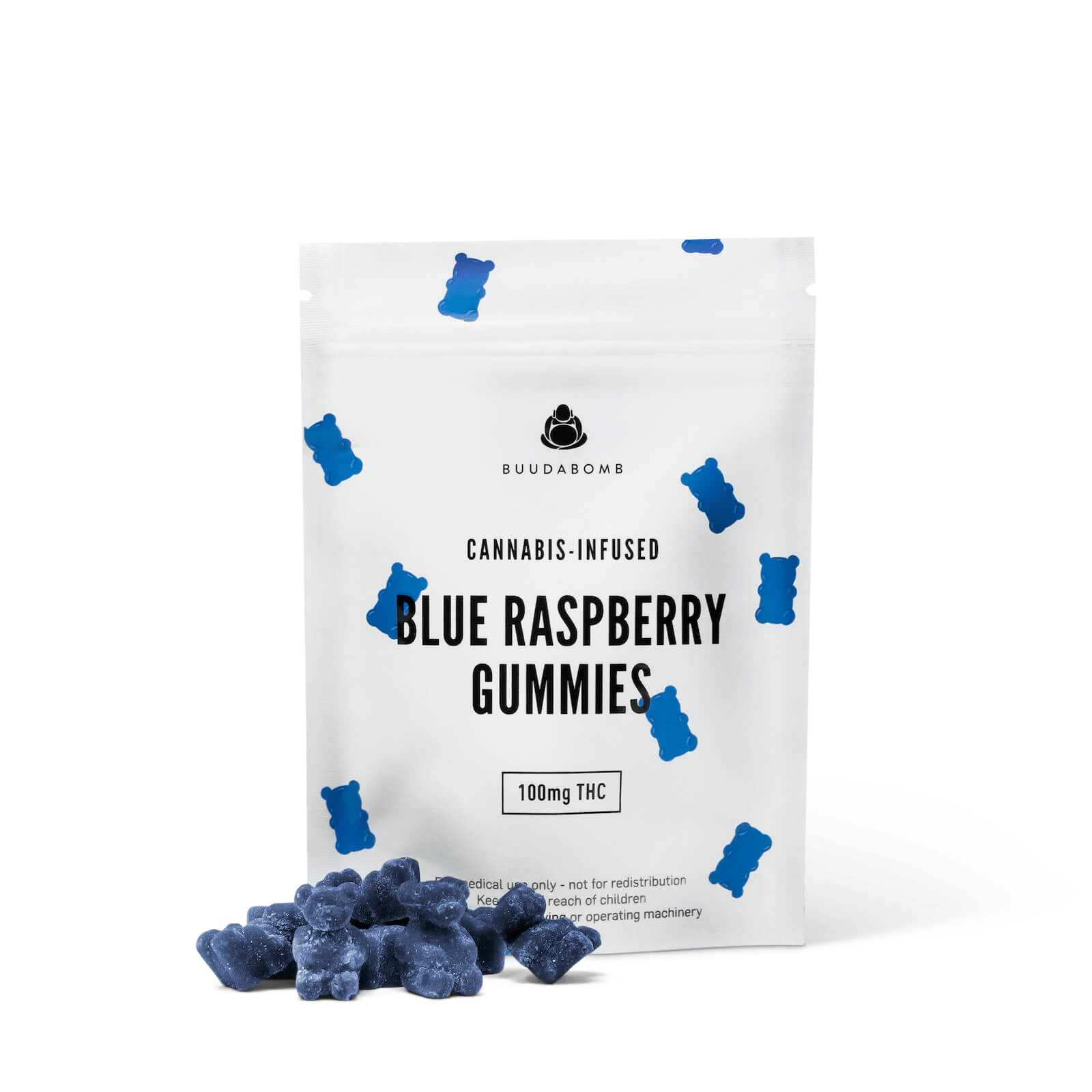 Blue Raspberry Gummies
$13.50
out of 9 reviews
Earn 100 points with this purchase
Out of Stock
Enjoy our refreshing blue raspberry edibles by the handful! They're soft, they're chewy, and these cute little bears pack a mean punch of flavour. Trust us, you'll love them and your friends will love you for them.
10 cannabis-infused gummies
Each bag contains

100mg of THC

Made with organic ingredients
Available only in Canada.
Description
Frosted blue raspberry gummy bears infused with high quality, cannabis coconut oil.
Ingredients
Cannabis-infused Organic Coconut Oil, Organic Evaporated Cane Juice, Organic Tapioca Syrup, Organic Juice Concentrate, Pectin Sodium Citrate, Citric Acid, Ascorbic Acid, Natural Flavors, Colors Added (including annatto, turmeric, grape juice concentrate, red fruit juice concentrate)
Shipping
Orders over $99 ship free within Canada. Expedited shipping options available at checkout.
Reviews
Loro E.
This is my favourite flavour!
Mark C.
THIS IS MY GO TOO.
Cathy B.
My favourite flavor! So tasty !
Lizzy D.
All time fav flavour and the functional high that mellows me out after work
Victoria H.
These are my favourite flavour! I like the 10 mg dosage for a functional buzz that still allows me to go about my day while staying relaxed and upbeat.
brian t.
MY FAVOURITE FLAVOURRRRRR
James J.
Wish these came in stronger dosage!