Free Canada Wide Shipping: All Orders Over $150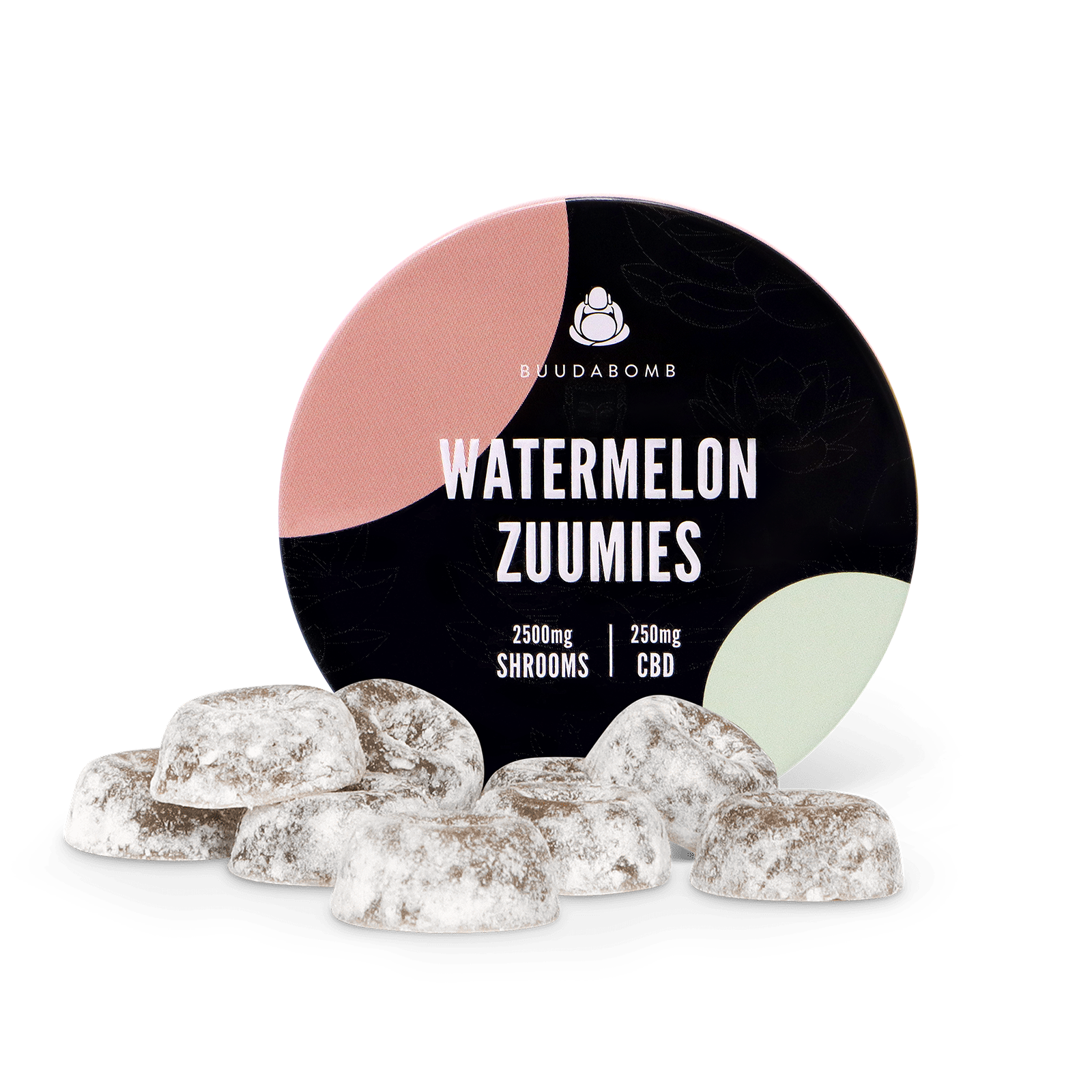 Blue Watermelon Zuumies
$29.50

$25.07

out of 5 reviews
Say goodbye to nausea and tummy aches and no more zuum dust in nutella or marshmellows. We've figured out how to remove all the gunk and added cbd so that whether you're microdosing or trying to go back to your childhood traumas of your big sis stealing all your candy, you'll skip all the physical effects and jump straight to the feels.
10 zuum infused gummies
Each bag contains

2500 PC

Made with organic ingredients
Available only in Canada.
Description
Frosted gummies infused with high quality, zoom distillate.
Ingredients
Zuum Distillate, Organic Coconut Oil, Organic Evaporated Cane Juice, Organic Corn Syrup, Organic Juice Concentrate, Pectin Sodium Citrate, Citric Acid, Ascorbic Acid, Gelatin, Natural Flavors, Colors Added (including annatto, turmeric, grape juice concentrate, red fruit juice concentrate)
Shipping
Orders over $99 ship free within Canada. Expedited shipping options available at checkout.
Reviews
Cynthia M.
These don't work. Save your money. I ordered and thought it was a "bad batch." Was sent replacements and they were just as bad. These have no effect. Just candy. Extremely Disappointing, because all the THC products are amazing.
Christina .
These were extremely disappointing. My partner and I took the full tin each and it was as if we took one gummy bear (10mg). Not sure if we were unfortunate with a bad batch but I strongly do not recommend. Not worth the money.
brian t.
I LOVE taking 1 or 2 in the morning to give me a little kick in the day! keeps me upbeat and happier throughout the day :D
Heidi S.
Delicious and perfect for microdosing
Diana D.
I have been microdosing with these shrooms for the last month and they have been so lovely. It's enough for several sessions, or if you wanna see stars take the whole thing. Highly reccommend for new comers to microdosing :)