Ways to get High: THC Gummies v. Smoking Weed v. Baked Cannabis Edibles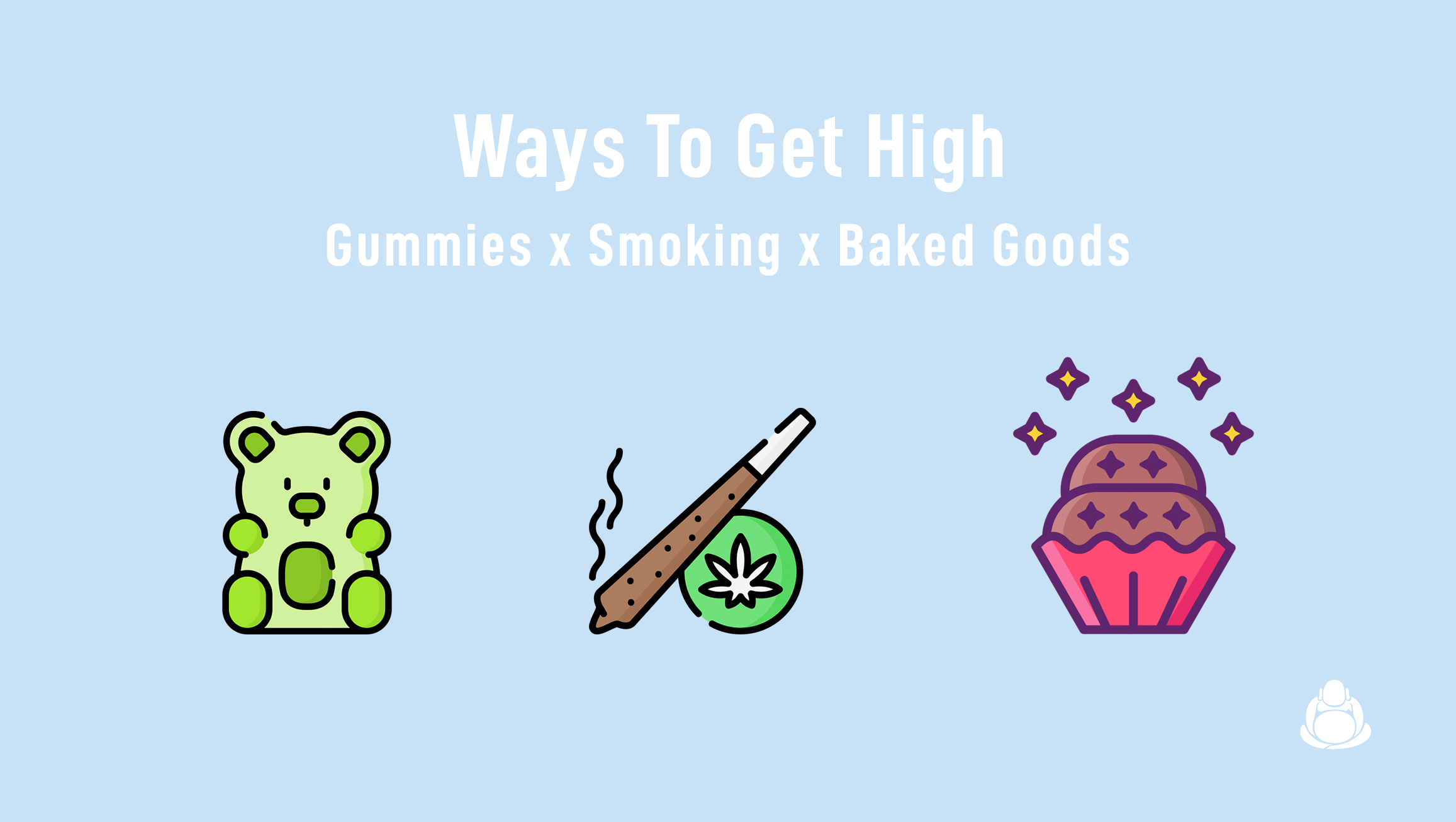 If you're new to the world of THC edibles, there are a few things you should know. Marijuana edibles can be a great way to consume cannabis for those who don't like smoking or vaporizing, or for those who want a longer-lasting experience. It's perfect for recreational use. Just remember to start slow and be patient, and you'll be enjoying a chill high in no time. Here are some advantages of THC Gummies over smoking and baked weed edibles:
THC Gummies v. Smoking
If you're used to smoking or vaporizing cannabis, you might be surprised by how different edibles can affect you. The effects of ingestible cannabis can be much more intense and long-lasting than inhaling cannabis, so it's important to take it easy at first. Eat a small amount and see how you feel before consuming more.
Smoking cannabis also gets that marijuana smell in your clothes, in your room, and even all over your apartment. No one wants to walk around smelling like weed all the time. With edibles, you don't have to worry about that.
You also get a more predictable high from edible products. Since they are precisely dosed you can choose how high you want to get. Take a super small dose if you just want to chill and take more as you want. No mess, no smell.
THC Gummies v. Baked Cannabis Edibles
The upside to baked goods is that they usually taste pretty good! You can find all sorts of recipes online for everything from weed brownies to cannabis cookies. The downside is that you have to make them yourself and so if you are not following the recipe exactly or have crappy weed then you will get a subpar product.
Baked cannabis edibles are a bit more difficult to dose. Everyone has a bad trip story from eating someone's home made weed cookies or butter. Why would you spend hours cooking and messing with trying to make your own edibles when you could just buy some.
Because of the inconsistent dosing you never know what you are going to get in terms of a cannabis experience so you might as well just set aside a whole wasted day "just in case". It made sense that baked edibles were popular before weed was legal but now you can get expertly crafted products delivered right to your door.
THC Gummies give you the right dose every time
By far the biggest advantage to THC dominant edibles is that you get the right dose everytime. There are different strengths of THC edibles available but you know exactly what you are getting with each piece you eat.
First and foremost, always start with a low dose and see how it affects you. It can take anywhere from 30 minutes to two hours to feel the full effects of an edible, so go slow and be patient.
The other advantage of gummies is that they don't taste like weed. You are getting a yummy, fruit flavour instead of a gross cookie that tastes like weed.
Buuda Bomb edibles are made with precise THC content so whether you choose THC gummies or chocolates you will know exactly how much THC you are getting in each piece.
The recommended dosage for beginners is one to three gummies or one chocolate.
For more occasional cannabis users, the recommended dosage is four to six gummies, or two to three chocolates.
Get Edible Cannabis delivered right to your door anywhere in Canada
Buuda Bomb has a wide variety of cannabis edibles in varying doses from gummies to chocolates. All of our products are precisely dosed so that you know you are getting a consistent effect every time. Don't leave anything to chance, get the best edibles products on the market. Available to ship anywhere in Canada. If you are looking for Toronto edibles, Vancouver edibles, Ottowa edibles, Winnipeg edibles, Calgary edibles, BC edibles or edibles to be shipped anywhere in Canada we have what you need.
We make handmade edibles that are tasty, organic, and infused with just the right amount of THC.
OUR MISSION IS CLEAR:
Provide our community with a thoughtful experience through amazing customer service

Make cannabis-infused products out of the highest quality organic ingredients available

From a trustworthy brand that doesn't compromise on taste

Promote proper Cannabis use for a more thoughtful lifestyle
Want to find out more? Check our posts on:
Ready for another article?