Snow Much Fun: 9 Winter Activities to Try While High on THC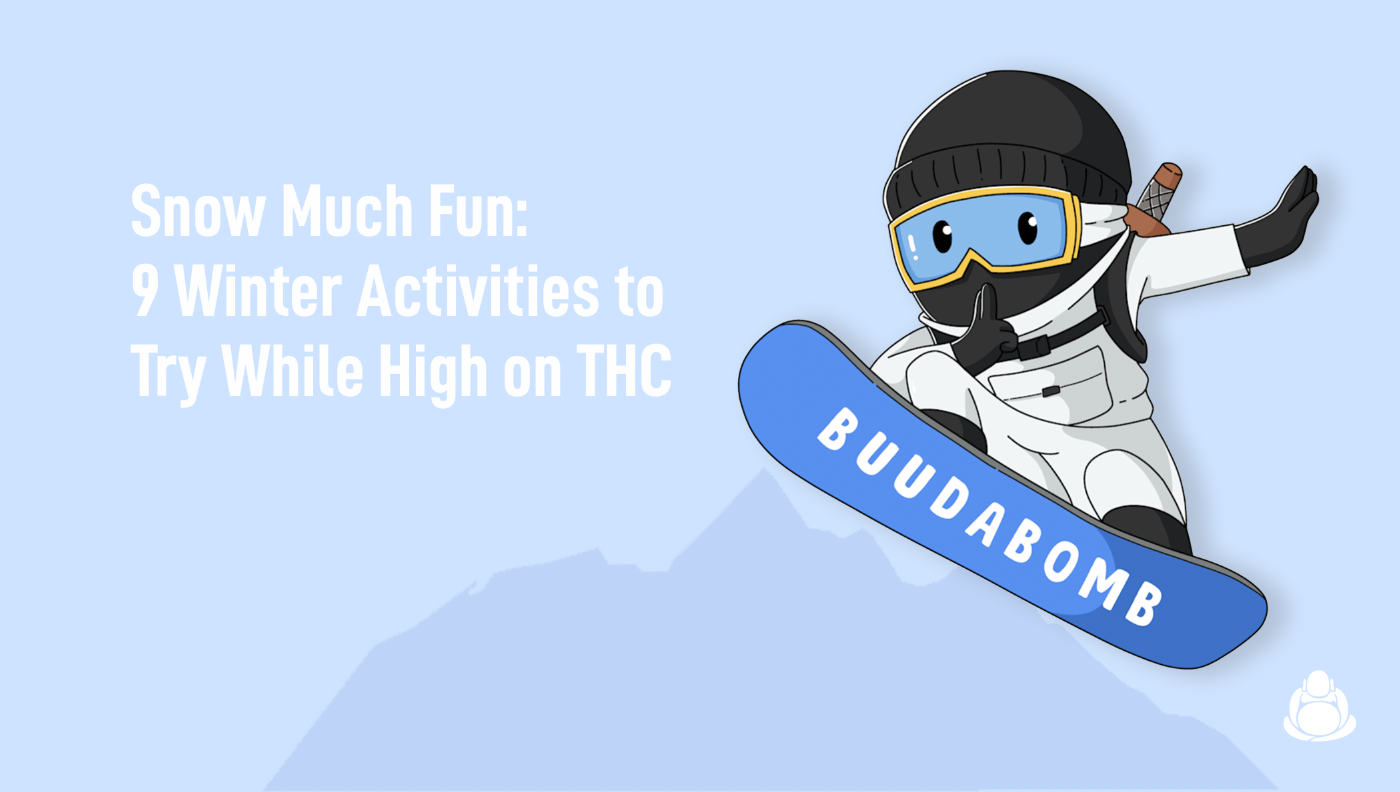 If you're looking for some fun winter activities to do after you've partaken in some THC edibles, look no further! We've put together a list of nine awesome ideas that will keep you entertained all season long. From snowboarding and hot tubs to playing in the snow and watching Christmas movies, there's something for everyone. So grab your favorite edible and get ready to have some fun!
MAKE YOUR WINTER TREATS LIT
Make those smores pop by melting a piece of your favorite edible chocolate along with a marshmallow on that graham cracker. For a nice warm and wacky beverage drop a piece of that tasty THC chocolate into your hot cocoa and decompress from the holiday stress.
SNOWBALL FIGHT
What's more fun than a good ol' fashioned snowball fight? If you're feeling competitive, see who can make the biggest snowball or who can hit the most targets. You could even have a friendly competition with yourself to see how long you can last before getting hit. Either way, it's sure to be a blast!
CHILL IN AN OUTDOOR HOT TUB
If you're lucky enough to have access to an outdoor hot tub, this is the perfect activity for a winter day. Soak in the warm water while surrounded by snow and enjoy the psychoactive effects of your favorite edible. It's sure to be a relaxing and enjoyable experience.
WINTER SPORTS
If you're the active type winter sports like skiing and snowboarding can feel even more epic once you've popped a THC gummy. The sun sparkling off the snow, the beautiful scenery and nailing that landing are all that much brighter.
CHRISTMAS LIGHT SHOWS
This is one of my favorite activities, what is more trippy than walking around your town's Christmas light display that's been set to music. Giggle your way through all the lights and enjoy the show.
ZONE OUT IN FRONT OF A FIRE
One of the best things about winter is getting to cozy up in front of a fire. And what better way to do that than with your favorite edible? Sit back, listen to that fire crackle and watch the flames dance.
CHRISTMAS MOVIE MARATHON
Christmas movies are always a little outrageous and they are even more binge worthy when accompanied by a tasty THC treat. Don't forget about the classic Christmas cartoons either, watching Rudolph the Red-Nosed Reindeer while high is a crazy experience you won't wanna miss.
SLEDDING
This is a classic winter activity that's even more fun when you're high. Sledding down a hill on a snow day is the perfect way to enjoy the outdoors and get your heart racing.
GO SEE SANTA
This one is definitely more fun if you're a kid at heart. Pop in a gummy and laugh your way through a fake winter wonderland, with a visit to see Old Saint Nick himself. You'll have a ridiculously funny picture of yourself with Santa and superb holiday memory to show for it.
Whatever you decide to choose, the festive season is always a little more festive with your favorite THC treats.
GET PRECISELY DOSED CANNABIS DELIVERED RIGHT TO YOUR DOOR ANYWHERE IN CANADA
Buuda Bomb has a wide variety of cannabis edibles in varying doses from gummies to chocolates. All of our products are precisely dosed so that you know you are getting a consistent effect every time. Don't leave anything to chance, get the best edibles products on the market. Available to ship anywhere in Canada. If you are looking for Toronto edibles, Vancouver edibles, Ottawa edibles, Winnipeg edibles, Calgary edibles, BC edibles or edibles to be shipped anywhere in Canada we have what you need.
We make handmade edibles that are tasty, organic, and infused with just the right amount of THC.
OUR MISSION IS CLEAR:
Provide our community with a thoughtful experience through amazing customer service

Make cannabis-infused products out of the highest quality organic ingredients available

From a trustworthy brand that doesn't compromise on taste

Promote proper Cannabis use for a more thoughtful lifestyle
WANT TO FIND OUT MORE? CHECK OUR POSTS ON:
Ready for another article?