Product Review: THC Chocolates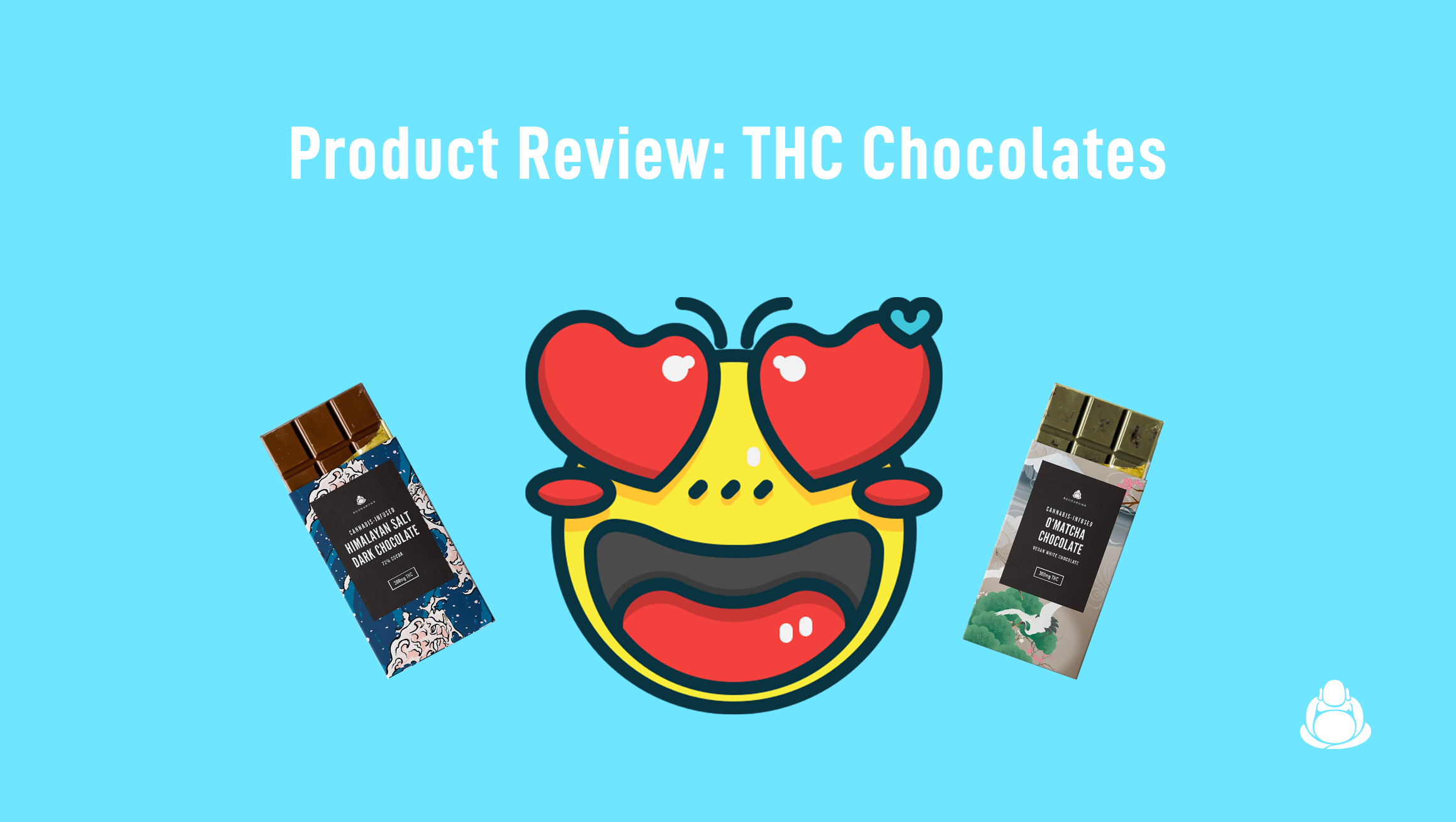 When I want to get that glow on, THC chocolates are my favorite way to start feeling it right away with the assurance that feeling is going to last. When it comes to edible THC, there are so many options like baked goods, edible hard candies, and THC gummies. Sure, they all have cannabis extract in them so they must all do the same thing, right?
Are Chocolates different that other edibles?
Yes and no. If they have THC extract in them of course you are going to get high or relief from anxiety or pain eventually but how soon that kicks in is definitely different depending on which tasty treat you treat your body and brain with. Essentially, the fewer ingredients, the quicker you'll find the goodness you are after.
BuudaBomb makes high quality THC edible chocolates, in 300mg bars with 15 squares. That's 20 mg cannabinoids per square which is a nice steady buzz for the experienced user and a really fun trip for someone newer to THC adventures. The best part? You don't have to wait for digestion for it to kick in, unless you choose so. I like choices.
Multiple Flavours Available
BuudaBomb offers two chocolate bar flavours, Dark Chocolate Himalayan Salt and O'Matcha Chocolate. Both delicious, both totally different and in demand flavor profiles. The Dark is made with 72% cocoa which is delightfully bitter for those who are in it for the gourmet flavor as well as the euphoric benefits. When the cocoa hits your taste buds you can't help but tingle knowing what comes next…more tingles.
O'Matcha chocolate uses white chocolate to bring a sweet compliment to the earthy brightness of Matcha. Once again, the flavor isn't the only earthy brightness in this bar thanks to the weed. With the great and gourmet foodie taste of either bar, you almost forget you are taking it for the THC.
How much should I take?
What were we talking about? Oh yeah, choices. Want to start feeling good right away? Let a square melt in your mouth, the THC extract will absorb under your tongue and get into your system without waiting for digestion. If you are looking to wait a while, you can chew it up and still expect for it to be digested quicker than a complex cakey cookie thing.
With baked goods like brownies, cookies, cake pops there are many ingredients. For the most part you will be waiting for your body to digest and process the cannabis extract. These marijuana edibles usually have more ingredients to mask the flavor of weed too, basically more waiting. Every once in a while you might want to woof down a cookie or brownie or cakey treat and with these chocolates you can get creative and use it to make your own gourmet canna infused edible and be in control of the dosage.
Get Precisely dosed Cannabis delivered right to your door anywhere in Canada
Buuda Bomb has a wide variety of cannabis edibles in varying doses from gummies (LINK TO GUMMIES IN SHOP) to chocolates (LINK TO CHOCOLATES IN SHOP). All of our products are precisely dosed so that you know you are getting a consistent effect every time. Don't leave anything to chance, get the best edibles products on the market. Available to ship anywhere in Canada. If you are looking for Toronto edibles, Vancouver edibles, Ottowa edibles, Winnipeg edibles, Calgary edibles, BC edibles or edibles to be shipped anywhere in Canada we have what you need.
We make handmade edibles that are tasty, organic, and infused with just the right amount of THC.
OUR MISSION IS CLEAR:
Provide our community with a thoughtful experience through amazing customer service

Make cannabis-infused products out of the highest quality organic ingredients available

From a trustworthy brand that doesn't compromise on taste

Promote proper Cannabis use for a more thoughtful lifestyle
Want to find out more? Check our posts on:
Ready for another article?