Do THC edibles help you sleep? The effects of THC on sleep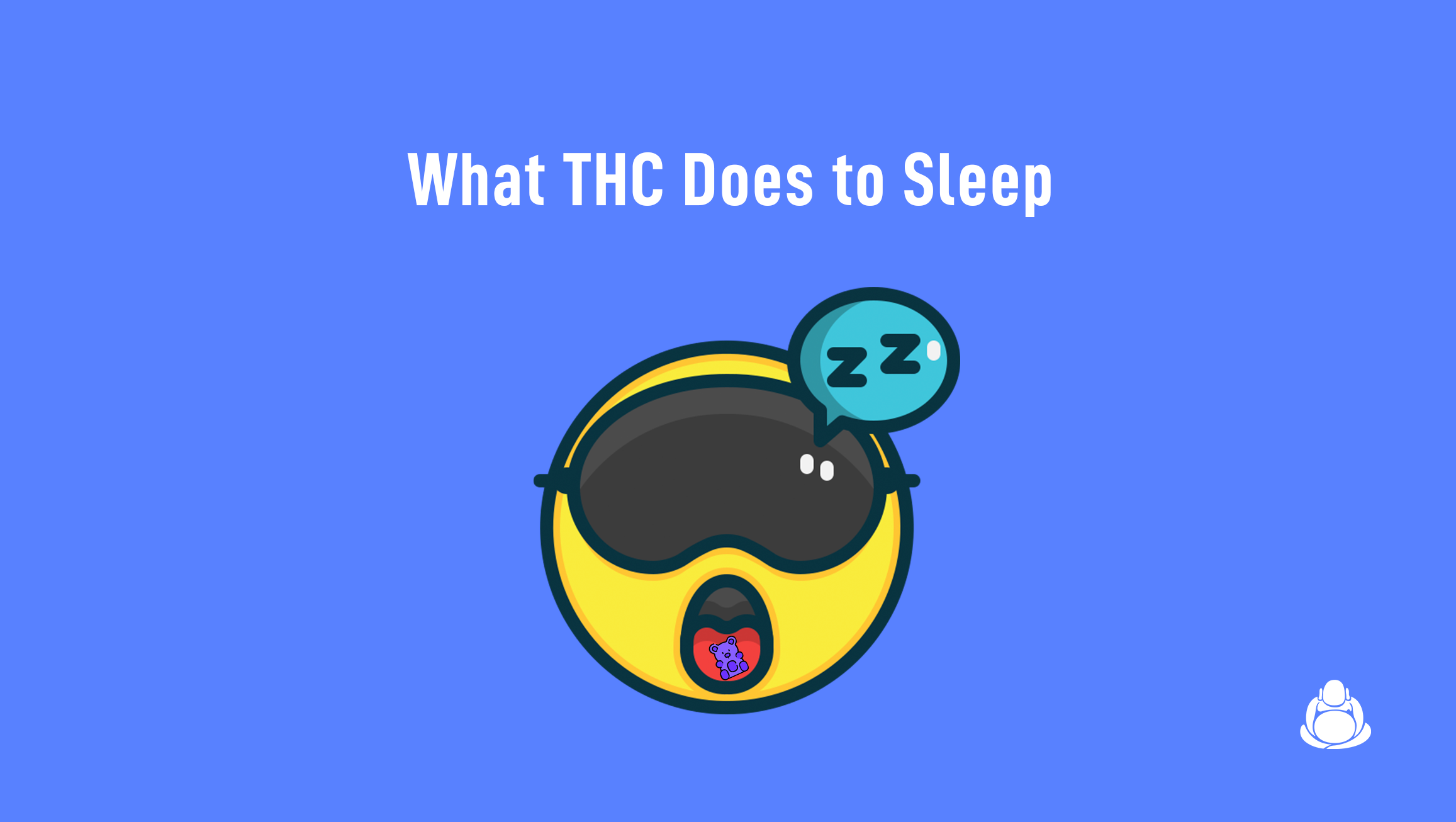 There is a lot of debate surrounding the use of THC edibles for sleep. Some people swear by them, while others say that they don't help at all. So, what's the truth?
You'd think after a long day where stress runs high all the energy would be wiped out and unwinding would be easy. Not always, when I've had a high-energy day it takes a while after getting off that roller coaster to settle down and clear the energy out. That's where THC edibles come in to save the day or at least make the evening a little brighter.
I've known people who only smoke out at night just to knock out and get some sleep, however, smoking wears off quicker and you may end up waking up an hour later feeling restless.
The THC in edibles can help with pain relief as well. If you have trouble sleeping because of pain, edibles may be a good option for you.
Edibles are also a good option if you have trouble smoking because of asthma or other respiratory problems. Smoking can aggravate these conditions and make it difficult to get a good night's sleep. Edibles won't aggravate your respiratory problems and will help you get the rest you need.
There is a debate whether THC or CBD are better for sleep. They work a bit differently. THC is the compound that makes you feel high and get that euphoric feeling so you go to bed feeling happy. CBD doesn't give you that euphoric feeling but can help to calm your mood.
If you're considering using THC edibles for sleep, it's important to remember a couple of things. First, you want to take a lower dose, just enough to help you relax. Second, you shouldn't eat anything after you take your edible because you don't want to delay or stop the effects of the THC.
Since edibles take a little while to kick in you can plan your experience a bit better. Take an edible, take a hot shower or bath and when you feel it kick in you can go to sleep. If you don't feel sleepy, read a book or watch some TV until the effects start to kick in, and then go to sleep. The next morning you wake up feeling refreshed without that groggy feeling you may experience from sleeping pills.
I find that if someone is new to edibles a great time to try them can be in the evening before bed. You are at home, relaxed and can just enjoy the experience and then go to sleep. It's a great way to ease into the cool world of edibles and figure out what dose is right for you and how your body reacts.
The great thing is that since THC edibles can last as long as 8 hours you will get a restful night's sleep and wake up feeling refreshed in the morning.
Get Precisely dosed Cannabis delivered right to your door anywhere in Canada
Buuda Bomb has a wide variety of cannabis edibles in varying doses from gummies to chocolates. All of our products are precisely dosed so that you know you are getting a consistent effect every time. Don't leave anything to chance, get the best edibles products on the market. Available to ship anywhere in Canada. If you are looking for Toronto edibles, Vancouver edibles, Ottowa edibles, Winnipeg edibles, Calgary edibles, BC edibles or edibles to be shipped anywhere in Canada we have what you need.
We make handmade edibles that are tasty, organic, and infused with just the right amount of THC.
OUR MISSION IS CLEAR:
Provide our community with a thoughtful experience through amazing customer service

Make cannabis-infused products out of the highest quality organic ingredients available

From a trustworthy brand that doesn't compromise on taste

Promote proper Cannabis use for a more thoughtful lifestyle
Want to find out more? Check our posts on:
Ready for another article?